Asymptotically we'll all be dead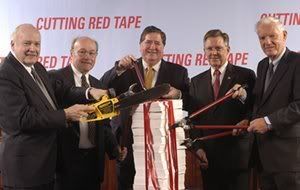 HOME
Feed
e-mail me
Angry Bear
Brad De Long's Semi Daily Journal
no more mister nice blog
Atrios
Mark Thoma
Matthew Yglesias
Michael Froomkin
Jim Henley
Glenn Greenwald
A Fistful of Euros
Benen and Hilzoy
Norwegianity
Jon Swift
my brother in law
formerly meta&meta
I Hans
Sour Grapes
fafblog:glofish central
voracious rationalist
archives 7/1/02 - 8/1/02 10/1/02 - 11/1/02 12/1/02 - 1/1/03 1/1/03 - 2/1/03 3/1/03 - 4/1/03 4/1/03 - 5/1/03 5/1/03 - 6/1/03 6/1/03 - 7/1/03 9/1/03 - 10/1/03 10/1/03 - 11/1/03 11/1/03 - 12/1/03 12/1/03 - 1/1/04 1/1/04 - 2/1/04 2/1/04 - 3/1/04 3/1/04 - 4/1/04 4/1/04 - 5/1/04 5/1/04 - 6/1/04 6/1/04 - 7/1/04 7/1/04 - 8/1/04 8/1/04 - 9/1/04 9/1/04 - 10/1/04 10/1/04 - 11/1/04 11/1/04 - 12/1/04 12/1/04 - 1/1/05 1/1/05 - 2/1/05 2/1/05 - 3/1/05 3/1/05 - 4/1/05 4/1/05 - 5/1/05 5/1/05 - 6/1/05 6/1/05 - 7/1/05 7/1/05 - 8/1/05 8/1/05 - 9/1/05 9/1/05 - 10/1/05 10/1/05 - 11/1/05 11/1/05 - 12/1/05 12/1/05 - 1/1/06 1/1/06 - 2/1/06 2/1/06 - 3/1/06 3/1/06 - 4/1/06 4/1/06 - 5/1/06 5/1/06 - 6/1/06 6/1/06 - 7/1/06 7/1/06 - 8/1/06 8/1/06 - 9/1/06 9/1/06 - 10/1/06 10/1/06 - 11/1/06 11/1/06 - 12/1/06 12/1/06 - 1/1/07 1/1/07 - 2/1/07 2/1/07 - 3/1/07 3/1/07 - 4/1/07 4/1/07 - 5/1/07 5/1/07 - 6/1/07 6/1/07 - 7/1/07 7/1/07 - 8/1/07 8/1/07 - 9/1/07 9/1/07 - 10/1/07 10/1/07 - 11/1/07 11/1/07 - 12/1/07 12/1/07 - 1/1/08 1/1/08 - 2/1/08 2/1/08 - 3/1/08 3/1/08 - 4/1/08 4/1/08 - 5/1/08 5/1/08 - 6/1/08 6/1/08 - 7/1/08 7/1/08 - 8/1/08 8/1/08 - 9/1/08 9/1/08 - 10/1/08 10/1/08 - 11/1/08 11/1/08 - 12/1/08 12/1/08 - 1/1/09 1/1/09 - 2/1/09 2/1/09 - 3/1/09 3/1/09 - 4/1/09 4/1/09 - 5/1/09 5/1/09 - 6/1/09 6/1/09 - 7/1/09 7/1/09 - 8/1/09 8/1/09 - 9/1/09 9/1/09 - 10/1/09 10/1/09 - 11/1/09 11/1/09 - 12/1/09 12/1/09 - 1/1/10 1/1/10 - 2/1/10 2/1/10 - 3/1/10 3/1/10 - 4/1/10 4/1/10 - 5/1/10 5/1/10 - 6/1/10 6/1/10 - 7/1/10 7/1/10 - 8/1/10 8/1/10 - 9/1/10 9/1/10 - 10/1/10 10/1/10 - 11/1/10 11/1/10 - 12/1/10 12/1/10 - 1/1/11 1/1/11 - 2/1/11 2/1/11 - 3/1/11 3/1/11 - 4/1/11 4/1/11 - 5/1/11 5/1/11 - 6/1/11 6/1/11 - 7/1/11 7/1/11 - 8/1/11 8/1/11 - 9/1/11 9/1/11 - 10/1/11 10/1/11 - 11/1/11 11/1/11 - 12/1/11 12/1/11 - 1/1/12 1/1/12 - 2/1/12 2/1/12 - 3/1/12 3/1/12 - 4/1/12 4/1/12 - 5/1/12 5/1/12 - 6/1/12 6/1/12 - 7/1/12 7/1/12 - 8/1/12 8/1/12 - 9/1/12 9/1/12 - 10/1/12 10/1/12 - 11/1/12 11/1/12 - 12/1/12 12/1/12 - 1/1/13 1/1/13 - 2/1/13 2/1/13 - 3/1/13 3/1/13 - 4/1/13 4/1/13 - 5/1/13 5/1/13 - 6/1/13
Sunday, May 16, 2004

Joshua Marshall writes "People who analyze polling data will often take a group of polls, toss out the outliers on either side, and then focus on the cluster of data in the middle which seems overlapping and confirming." And I assume that he knows what he is talking about, that is, that people who analyze polling data often follow that procedure. I haven't the foggiest idea why anyone who knows anything about statistics would do such a thing.

I think a strong case can be made for averaging all available polls.

I think a case might be made for ignoring the results from a polling agency which has systematically poor or biased performance. Poor in this case means predictions of election outcomes with a large mean standard error and biased means predictions of election outcomes with a significant mean error. Notice for electoral polls new information on poor performance or biased predictions comes only on election day. For pure opinion polls where the aim is to find if people approve of something or think that something is important such information never comes.

In particular strong evidence that one polling agency is, on average, more favourable to Republicans than the average poll is only strong evidence that it is biased if one has strong reasons to believe that the average poll is unbiased. This evidence is, in practice, obtained only on election days. My sense is that it is quite weak. For example, in 2000 Gallup polls of "likely voters" were significantly more favourable to Bush than the average poll. The average poll over predicted Bush's share of the popular vote by an amount not explained by sampling error alone. From this I conclude nothing. We have one data point on the 2000 presidential election, which is not enough to discredit Gallup.

A still more pointed example is Rasmussen's tracking poll which, unless I am mistaken, predicted that Bush would win by 6%. I check the Rasmussen tracking poll about twice a day and my only irritation is that half of the time I find that it has not been updated. I am currently in a good mood because Rasmussen has Kerry ahead today unlike yesterday. I know this is crazy, but putting little weight on the bad performance on November 7 2000 is not crazy.

The procedure described by Marshall makes very little sense. Evidently the practice is to discard a poll not a polling agency. In earlier posts Marshall seems to me to have done exactly that. I wonder why people do it. I will present 3 unsuccessful attempts to make sense of it.

First imagine that the analysts think that by far the principal reason that polls differ is sampling error even though this is not reasonable. If they thought this, then the best way of pooling polls would a an average weighted by the sample sizes of the polls. That is, the weight on each poll would have nothing to do with whether it is an outlier. If each sample is a true random sample and there is no other difference between polls this is a mathematical result as dubious as 2+2=4.

It is possible that there are other differences between polls than random sampling error. Indeed this is clearly true. I only know what I read at pollingreport but I can see that there are significant firm specific differences. This is the case considered above. If there is evidence that a firm is unreliable it's polls should be given low weight (or ignored entirely) whether or not a specific poll is an outlier.

The only way to rationalize the practice described by Marshall is to assume that there is some process other than random sampling error which causes some specific polls to be far from the truth but does not affect other polls by the same firm. Another way of putting this is if the errors in polls have a fat tailed distribution, a trimmed mean is a better estimate of the state of opinion than an untrimmed mean. I haven't the faintest idea of what could cause such a distribution of errors. I suppose that it is possible that this is because I don't know as much about how pollsters really pick their samples as the analysts, but I certainly am not ready to rule out the possibility that the analysts are confused.


[Update] I have read the post whose intro set me off. The analysis in the post is, as usual for Marshall, excellent not just far better than the approach to analyzing polls mentioned in the intro.

Marshall writes "But to go back to my analogy about analyzing polls, even if we set aside the issue of whether there was this specific black operation -- noted by Hersh -- the basic story seems more and more clear, and increasingly confirmed from multiple sources. That is, that irregular methods originally approved for use against al Qaida terrorists who had just recently landed a devastating blow against the US, were later expanded (by which mix of urgency, desperation, reason, bad values or hubris remains to be determined) to the prosecution of the insurgency in Iraq."

Now this makes sense. The fact that similar complex verbal claims are made by multiple sources is evidence that the shared aspects of the claims are true. If the claims did not confirm each other, we should have little confidence in the "average" claim even if we could average sentences as we average numbers. Since all the sources are anonymous, Marshall is not relying on their track record; they could not have one (of course he is, in part, relying on Hersh's track record as well he should).

So what's the difference ? I think the issue is that similar numbers do not confirm each other to the same extent that similar stories do.

It is easy for different polling results for Kerry minus Bush rounded to the nearest percent to be identical even if each is certainly an imprecise measure and even if each is biased or grossly unreliable. Since the possible numbers are few it is easy for two such numbers to be identical by coincidence. Of course it is much easier for them to be very close by coincidence. The important thing is that this is true even if both are far from the true population average.

On the other hand, it is more difficult for different stories to correspond unless the shared features are true. The number of different lies is so immense that they can't match by accident. Of course, more difficult does not mean very difficult. The different sources might have conspired to mislead the press. Different reporters might, unknowingly, be quoting the same small set of anonymous sources. Finally lies can co-ordinate around rumours, with each liar claiming to have direct information that the rumour is true (I think Gary Sick was honestly mislead by such rumour confirming liars when he researched "October Surprise").

One minor question is why does Marshall chose to present his clearly sound approach by analogy with a dubious method for analysing polling data ? Checking if a story is confirmed by multiple sources is not a new or controversial approach to journalism. I'm afraid that he momentarily lapsed into number envy, that is, found the intellectual status of statistical analysis attractive, even though, in this case, his analysis is much more sound than that of the numerical analysts.

A caveat. I criticise discarding outliers specifically in the case of pooling polls. The reason is that it seems to me hard to imagine why there would be bad polls, that is, why the distribution of polling errors would have poll specific (not firm specific) fat tails. In general, I am rather attracted to the approach of down-weighting or discarding outliers as is clear from my CV.

A final question is whether the attraction of discarding outliers is based in part on the analogy with the traditional practice of dismissing sources (or witnesses) whose claims are not confirmed by anyone else. I have no reason for my confidence, but, in my heart, I am not able to doubt that such a false analogy leads analysts to discard outliers even when they shouldn't and would lead most people to discard outliers even when they are told (and understand and believe) that the numbers are drawn from an iid normal distribution.




So what else is new ?

As noted by Mark Kleiman and Fred Kaplan, NBC news accuses George Bush of choosing not to attack Ansar al Islam in 2002.

NBC was scooped by ABC which reported the story in 2003.

According to ABC news The Ansar base was secured March 30 "Intelligence officials were convinced they would find the toxin known as ricin, which is deadlier than cyanide, or the apparatus to make chemicals at the facility. They were so concerned about the facility that plans were drawn up to attack it long before the war, although they were not carried out. "

which was scooped by


Romesh Ratnesar of CNN on August 26 2002
"Other Pentagon aides leaked word that the Administration had recently considered but decided against sending commandos into Kurdish-dominated northern Iraq to knock out a clandestine chemical-weapons lab allegedly run by Ansar al-Islam

To blow my own horn, I asked "Why did we let so many of the Ansar Al Islam terrorists get away ?" on November 6 2003 concluding
"Notice Ratnesar's view that, to the Bush administration hawks, actually doing something about Ansar al Islam, is a minor aspect of the main effort to use the existence of Ansar Al Islam to convince Bush to invade Iraq. Notice also that someone decided not to attack Ansar Al Islam in 2002.
It seems to me that US forces in Iraq are in trouble because the Bush administration did not let minor objectives like catching terrorists by surprise get in the way of its "war on terrorism".

Friday, May 14, 2004

John Derbyshire misquotes Orwell while defending "techniques of humiliation to break their wills and show them who's boss" claiming that in his essay on Kipling Orwell wrote "People sleep peaceably in their beds at night only because rough men stand ready to do violence on their behalf."

I have managed not to comment on John Derbyshire, but misquoting Orwell is too much. He has been told of the error which he corrects by linking to a list of well known misquotations. He describes this as "full details." There is no evidence that he has checked the essay which he mentions "Can't stop to check everything. Not my chob."



He still claims "Orwell -- in the Kipling essay I started with -- passes very similar opinions, and would undoubtedly have agreed with the remark. " And while the original misquote does not appear in the current version of the apologia for "techniques of humiliation" it does contain the following claim
"One of the many things Orwell taught us (see, e.g., his essay on Kipling) is that the dirty work of civilization -- the work of policemen, prison guards, soldiers, interrogators of terrorist suspects -- is *dirty*."

What Orwell wrote in the essay "Rudyard Kipling" includes "It would be difficult to hit off the one-eyed pacifism of the English in fewer words than in the phrase 'making mock of the uniforms which guard you while you sleep'" and "he sees that the soldier is neglected, meanly underpaid and hypocritically despised by the people whose income he safeguards."

In the first passage Orwell agrees with Kipling's criticism of pacifism. Here Orwell is arguing that soldiers are not, as such, despicable. He is not arguing that soldiers who abuse prisoners are not dispicable. The second quotation is about plain old snobbery, in particular, it is an partial extenuation of Kipling's misdeed of making fun of Cockney accents.

In the essay Orwell does not defend anything which he would consider dirty. Armies yes, fighting yes, killing in war yes, abusing prisoners no. Orwell was a police officer in Burma and he knew what the dirty work was. He rejected it. It should not need saying that Orwell lived and died a socialist anti imperialist.

If Derbyshire had bothered to read the essay which he misquoted he might have noticed "Those who now call themselves Conservatives are either Liberals, Fascists or the accomplices of Fascists." I think Orwell was overharsh, although the claim might have been true when he wrote it.

I'd note in closing that John Derbyshire is certainly not a Liberal.

Wednesday, May 12, 2004

Death to Zarqawi

Not for revenge, not because it would be just, because so long as he lives he kills.

Nicholas Berg was a non combatent murdered out of pure racism.

I admit, I would choose life in prison for Zarqawi over the death penalty if he were in custody.

Tuesday, May 11, 2004

Below I indulge in the pleasure of working through Matthew Yglesias' reasoning.
Far far away in another part of Washington and another moral and intellectual universe, Senator Inhofe was showing the depths of human mental depravity. "I'm probably not the only one up at this table that is more outraged by the outrage than we are by the
treatment ... These prisoners, you know they're not there for traffic violations. If they're in cellblock 1-A or 1-B, these prisoners, they're murderers, they're terrorists, they're insurgents. Many of them probably have American blood on their hands and here we're so concerned about the treatment of those individuals."

Joshua Marshall notes Inhofe's indefensible equation of "accused" and "guilty". I'd add that insurgents should not be treated as war criminals let alone tortured. I think that Iraqi insurgents are making a terrible mistake, but the legal case is simple. There country was invaded and occupied, they are fighting the occupiers, this makes them belligerants not criminals. Some insurgents may have become criminals by killing or torturing prisoners. An insurgent fighting the occupiers of his country is the moral equivalent of a murderer or a terrorist.

Also, of course, it is morally unacceptable to torture someone just because they are a terrorist murderer.

Even criticizing Inhofe makes me feel complicit in his depravity.


Trying to Reason about torture is dangerous as a ticking bomb

Matthew Yglesias is reasonable and brilliant as always. He concludes "Even without resorting to any implausibly absolutist arguments, then I don't think we're likely to find any situations where tortuting people is a good idea." Taht is, while it is possible to imagine a hypothetical in which torture is justified it is unlikely that such a situation will ever occur.

I think that for pure practical purposes, there is little difference between "will probably never happen before the humankind dies off" and "happens very rarely". Let's say that the cost of an absolute taboo against torture is that people are sometimes but very rarely killed by a time bomb which could be diffused. That is a small cost compared to the cost of the increased torture which occurs if people with a darker side (that is people) are liberated from the taboo.

If we are deciding whether we should do what we can to support the taboo on torture, very rare cases in which torture is good doen't tip the practical moral balance any more than a purely hopothetical case. I also think that, if we are trying to support the taboo, conceding that torture would be moral in a purely hypothetical case does about as much damage as conceding that it is moral in very rare cases. I'd say the best thing to do if someone tries to defend torture is to shout that it is always morally unacceptable. I admit, here, that I don't really believe that, because I assume that none of the few readers of this blog will ever be seriously tempted to torture anyone.

I have some other quibbles with Yglesias' argument.
Yglesias' argues that with torture "You can get information (as seen in, say, The Battle of Algiers) like what the name of the guy you reported to was, but not stuff that's incredibly time-sensitive ("where's the bomb!")." Who said that all terrorists have short fuses ? I mean couldn't the bomb be set to explode in a year or two ?

I think Yglesias uses a false dichotomy to argue that "Thus, the goal of torture is not to shift the incentives facing the victim (cooperate and we won't hurt you) but rather to destroy the personality of the victim, thus creating a shattered wreck of a human being who, unlike his predecessor, lacks strong ideological commitment to the cause." This may be the way torture generally achieves its goals (aside from the goal of gratifying sadists).

Yglesias argues
"If your proposed victim is disposed to respond self-interestedly to inventives, it's easy enough to get him to cooperate without resorting to extreme measures. As with flipping a perp in a criminal case you offer him a nicer cell, more cigarettes, a shorter sentence, whatever, to be provided if his information pans out. Torture is for precisely those cases where the victim is sufficiently committed to the cause that he won't respond to incentives in an instrumentally rational manner." I think there is an equivocation her. Two different statements are equated -- to "respond self-interestedly to inventives," is not the same as to " respond to incentives in an instrumentally rational manner." Instrumental rationality does not imply complete selfishness. The victim may be partly committed to the cause and thus not does respond self interestedly but not completely and absoltutely committed and thus responds in an instrumentally ratioanal manner. Yglesias' argument relies on asserting that there is nothing between absolute selfishness and absolute commitment, that is, on asserting that a mild incentive has the same effect as a major incentive.

There are many things which I would do to avoid torture which I would not do to get a nicer cell or more cigarettes, even assuming that the mere threat of possible future torture does not reduce me to a "shattered wreck of a human being".






You can comment by clicking on the time of the post, that is the orange hour:minut. You can get to the URL of the page (permalink) the same way.


Ten Days long long ago.

I too would like to apologise for falling for the Democratizing Iraq illusion.
I once wrote here that I was not sure it was a bad idea to invade Iraq (although I did demonstrate along with 3000000 or so other people in Rome).

More importantly I was briefly swept away by enthusiasm when Iraqi's really were throwing rose petals at our troops. So I repost

Ten Days that Shook My World View


Today is April 17 2003.
My world view was shaken, in particular, last Thursday 9 April 2003 when Ba'ath power in Baghdad collapsed and the coalition armed forces entered Baghdad. Of course the symbolic moment was the tearing down of the statue of Saddam Hussein in the plaza near the Palestine hotel (where many foreign journalists are checked in). Many people compared that moment to the fall of the Berlin wall on 9 November 1989. To me it was strikingly different. 9 April in Baghdad was, in some ways, like the moment of crisis of a revolution say 14 July in Paris. As far as I can tell, mainly from websites, there was the explosion of joy, sense of liberation and sense of limitless possibilities. The 9th of April was not a revolution. It was a victory achieved by foreign invaders. To me this makes it very different. Those who love revolution and oppose all invasions on principal have a problem with an invasion which looks so much like a revolution. I think that 9th of April should shake their world view.

I am not a great enthusiast for revolutions and I am not a pacifist. I do not believe that undemocratic governments have any legitimate authority so I feel that Saddam Hussein, in effect, invaded and conquered his native Iraq. I don't think that national boundaries are sacred. So my world view was not near the epicentre of the earthquake. Nonetheless it was shaken at least enough to make it's windows rattle (right now I'm checking for structural damage).

I was not surprised to see video of Iraqi's dancing in the street (see my the posting of (date)). You will notice that I said I would not be surprised to see Iraqis dancing in the streets of Basra but didn't even make a non prediction about Baghdad. The people of Basra and southern Iraq generally made their desperate hatred of Saddam Hussein clear in 1991 and I didn't think the ruthless repression of their uprising could have reconciled them and him. The Kurds of northern Iraq have been fighting the Ba'athists for decades. It was not clear to me what exactly Sunnis in central Iraq thought. I note that coalition generals very explicitly considered the contingency that their troops would not be welcome so I was not the only one. In any case, even though I didn't say I wouldn't be surprised if the people of Baghdad showered US troops with flowers, I wasn't surprised.

Still I was disturbed to recall that I opposed the invasion of Iraq. Clearly the body which has authority to decide if Iraq should be invaded is the majority of the Iraqi people (well maybe a super majority of say three quarters should be required to authorise an invasion by referendum). Obviously, they could not express their will. I think their approval would make the invasion still ilegitimate according to existing international law but legitimate according to the moral law. I felt ashamed that, if it had been up to me, they would not have been celebrating. There is no doubt about that, by the way. I can almost imagine that I am president of the USA prime minister of England and Australia and the unanimous security council. Hey if I can imagine being president I can imagine being 17 other people too at the same time. I certainly would not have authorised and ordered the invasion. I just don't have the guts to make such a decision no doubts about it.

If the Bush administration had presented its case better, I might have been convinced to agree that Iraq should be invaded, but passive acceptance of a decision is very different from making the decision. However I did not accept the proposed invasion and demonstrated against it.

For a while, I wondered if the ideological extremism, stubbornness and arrogance of the Bush administration was useful resoluteness. I even almost admired Wolfowitz (not Rumsfield, Cheney or Bush who are clearly cynical). I was suddenly attracted to the idea of abandoning all existing international law. I thought it might be a good idea to ignore the parts of the the UN charter (which I haven't read) which recognise or establishes the sovereign authority of governments including unelected governments and declares that international boundaries must not be crossed in arms except in self defence or by invitation. I thought it might be a good idea to finally abandon the idea of a world order based on the balance of power. bury Metternich (who is so important that Word recognises his name as correctly spelled). Indeed I thought it might be good to tear up the treaty of Westphalia – no more eus reggio eus religio. War is never good, but with smart bombs we don't have to accept the authority of princes to decide what is to be considered true in their realms. We now can spread the One True Faith of democracy in a new crusade a new Jihad.

That is, why doesn't the USA declare that it will base its foreign policy on the view that governments derive their just powers from the suffrage of the governed, that the USA will no longer take into consideration the absurd claims of sovereign authority of unelected individuals or groups. That all countries must hold elections (counting dangling but not pregnant chads). That if any group with de facto power in a country (calling themselves a government or state or the finger of god or whatever) blocks such elections the US armed forces might be sent to impose and supervise the electoral process. That, in the unfortunate event that some undemocratic pseudo rulers resist the new democratic order, the president of the USA will pick the name of their country out of a hat and order the US armed forces to invade that country. That this is it, the game is over. No one is going to get away with pretending that they have sovereign authority without being elected.

I thought that maybe the 9th of April 2003 could be the turning point of history. The day when the USA, the first functioning democracy larger than a canton or city state, would decide to use it's hyper power and amazing technology to abolish the pretence of non democratic government and sovereignty.

Well as you can see not only did I lose my grasp on my world view, I came close to losing my sanity.

For those who find the above paragraphs perhaps a bit frightening I would like to stress that I am letting my imagination run wild in a mix of memory and fantasy. My period as a neo-neo-conservative idealistic super hawk lasted only for seconds. I will never be in a position of power. If I were, I wouldn't have the guts to start a war. Still it was a disturbing experience for me personally and this is my Blog.

Frankly keeping the focus on me, I attempt to name my feelings. I personally felt paradigm shift.
I also felt horror at the suffering caused by the war (for me symbolised by the case of Ali the 12 year old who lost both parents and both arms) and horror at the description of the regimes torture chambers. I felt guilt because I opposed the invasion and guilt because some of my fellow Americans made an (amazingly small) number of mistakes with powerful bombs and caused suffering which is immense except by the horrible standards of war (I hope no one finds out if the mistakes were made by pilots or by the workers who miss-assembled smart bombs). But I also felt the Euphoria sudden liberation. It is I think a symptom of revolution (a syndrome which is highly infectious)

As, I think, has been the case in all revolutions so far, the euphoria didn't last. In the case of Iraq, the hangover arrived in no more than two days. Now I knew that many Iraqis expected looting in the period of power vacuum. I expected that there would be looting. I didn't imagine that people would smash statues which had survived 5,000 years or that people would loot hospitals overwhelmed by people injured in the war and working without running water.
By now I am about back to where I was before the war. Again I think that people dancing in the street at the fall of a dictator is a sign of danger ahead. Like countries in the middle of a revolution Iraq is dancing on the edge of a cliff in a time of great promise and danger. Does my flinching at the danger of a revolution make me a conservative or even a reactionary ?

The point of the above paragraph (assuming it has one) is that I can argue that the last month in Iraq might lead to a disaster for Iraq. That the outcome might be even worse than Saddam Hussein's repression I can argue that the invasion might be the road to hell paved with (in part) good intentions (maybe one cobble stone for every 10 of power lust and political calculation which is a better than average proportion for political decisions). I won't bother, because everyone recognises the dangers facing Iraq, and especially because might is a mighty word, that is, it is always very easy to argue that something *might* happen so why bother.

The interesting point is that I could make exactly the same argument about an Iraqi revolution. That is, Iraq would face the same dangers if the ba'ath party had been overthrown by a spontaneous popular uprising. Deaths in such an uprising could easily be many more than those in the war. I certainly would not oppose such an uprising.

Going back to fantasy, imagine that the vast majority of Iraqis who hated the ba'ath regime simultaneously asked me, so Robert should we rise up and overthrow Saddam Hussein tomorrow ? This fantasy assumes that the key coordination problem that they all have to do it at once is solved. Would I, could I answer no ? I can think of an argument. I can think of the argument that a revolution would be bad, because although Saddam Hussein is evil, a revolution could easily lead to civil war which is much worse. I can't imagine believing in it. Still, just such an argument had a major role in convincing me to oppose the invasion.

So why do I feel so differently about invasions welcomed by the vast majority of the people and uprisings accomplished by some of the people and welcomed by the vast majority ? It is not because I believe in undemocratic nation states. That is, I think it is often useful to pretend that they have legitimate authority but they sure don't have it. The moral law is complicated, but I feel sure that it doesn't have an appendix on political geography.

Why ? Well I don't know and nobody cares.

Anyway the honeymoon is over. For me the earthquake is past. Writing this I realize that my world view has not experienced structural damage. I am still opposed to wars of aggression against undemocratic states. I have never for an instant taken seriously the Bush administrations presentation of their policy as pre-emptive attacks for self defence from a possible hypothetical conceivable future attack. For a few seconds, I thought that wars of aggression against dictatorship might be good.

The Bush administration certainly seems to have done what they could to help me disagree with them. It requires a kind of genius in reverse to accuse Syria of making chemical weapons while failing to find the tons of chemical and biological weapons that they claimed to know were in Iraq.
Many Iraqis have shown a very poor aptitude for constructive revolution.

I can even come up with a story for why a country might need a revolution not an invasion. I can argue that in a revolution, no matter how sudden, an indigenous leadership arises. Some people acquires charismatic authority. If, by some strange freak of chance, these people are reasonable, the revolution can end well. This does not happen if the old regime is overthrown by foreigners. Now I don't really believe this argument, but at least I can convince myself that my world view might be coherent (might is a mighty word).

But what if the next president to use US power against a dictator is not like Bush, is more honest or a more skilful liar. What if, say, John Kennedy returned to lead the Jihad with the sword in one hand and the bill of rights in the other determined to impose the one true faith of liberal democracy on this fallen world. Would I sing again the ode to the west wind, cringing at the horrors of war, but sure that if winter comes spring can't be far behind ?


The return of the Gallup anomaly

In 2000 Gallup polls of likely voters were significantly more favorable to Bush than the average poll. I was convinced that this had something to do with their likely voter filter. I was (really honestly) planning to post on this to reasure Dems dismayed by the Gallup poll in April which showed Bush 5 points ahead.

Now there is proof and Atrios (of course) found it first.

"And, Schneider let slip that Kerry's ahead by 6 points among registered voters - it's only using their likely voter formula that Bush is up 48-47."

Bush-Kerry increases 7% with the likely voter filter which reduces sample size by less than 50% ! How the hell does it work ? Gallup can't decide that registered voters are more likely to vote if they say they support the Republican.

They wouldn't dare use race would they ?


Oh No

Reuters (via Mark Kleiman)

"According to allegations collected by the ICRC, ill-treatment during interrogation was not systematic, except with regard to persons arrested in connection with suspected security offences or deemed to have an 'intelligence' value.'"

[snip]

"In the case of 'High Value Detainees' held in Baghdad International Airport,"

Does this mean that abuse at Abu Ghraib was mild compared to the abuse of "'High Value Detainees' held in Baghdad International Airport" ?

It certainly means that the victims of abuse in the photographs which we have all seen were not leading terrorists or insurgents and were not the prisoners who were thought to know the most important secrets, since such "high value" prisoners were held at the airport and not at Abu Ghraib.

Monday, May 10, 2004

The saving grace of ideologues is that they (we ?) are so rigid that we drive other people away. It is particularly unwise to reject someone who is coming around by demanding that he eat all of his words in one sitting. So there are some comments about Andrew Sullivan's thoughts on Abu Ghraib which should not be made in public.

Fortunately so few people read this blog that I don't have to consider it public.

Basically Sullivan is saying he was fundamentally wrong about Bush and therefore may have been wrong about the wisdom of sending Bush's team into Iraq. Roughly he is conceding that Jacques Chirac may have been right all along. Nonetheless, he still insists that Chirac must have been a fool or a knave to disagree with Bush. He writes "It is Osama's dream propaganda coup. It is Chirac's fantasy of vindication. It is Tony Blair's nightmare. " linking Chirac with Osama Bin Laden and contrasting him with Blair. To Sullivan, even if Chirac might have been right, he couldn't possibly have been an ally who was sincerely warning us that he thought we were making a mistake.

Also, like many conservatives, Sullivan argues that the Bush team has made error after error, that we as citizens have to decide what we can do to get a more effective strategy and, finally, that we should avoid partisanship, that is, ordinary citizens should avoid influencing the policy the only way they can, by voting.

I can't remember hearing that argument before this year. I would never have dreamed of it. Sullivan (and others) are saying that we should avoid finger pointing and blame assigning when deciding whether to re-elect an incompetent president.

I would be much harsher with Sullivan if I weren't fairly sure that he is going to vote for Kerry (he is naturalised isn't he?).


Shorter "Conservatives Restive About Bush Policies" by Dana Milbank and Jonathan Weisman

Conservatives agree Paul Krugman was right.

In the plece of Paul Krugman you could put the liberal blogger of your choice.

Now Milbank is no Bush fan, but the weird thing about this article is how few (quoted) conservatives are willing to claim that Bush has not been right wing enough. One exception is "Michael Franc, vice president of the Heritage Foundation, ... "" Conservative intellectuals "are saying, 'Don't do things half way,' " he said."

However, he seems to be the only conservativ saying any such thing.

The views of other conservatives (parahrased by Milbank and Weisman) echo the left blogosphere echo chamber

"ideas are hatched in the White House, for political or ideological reasons, then are thrust on the bureaucracy, "not for analysis, but for sale," Bartlett said."

"In Iraq, you don't see the thinking, 'Things have not happened as we had planned. What do we do now?' " said David Boaz, executive vice president of the libertarian Cato Institute"

"Richard W. Rahn, ... in a Washington Times column April 30 along similar lines. "From the beginning of the Bush administration, sympathetic, experienced economists have warned its officials about the need to avoid some obvious mistakes," he wrote. "Unfortunately, these warnings have gone unheeded." "

"David Frum said Rove is "the top hack and the top wonk" in the White House.""

Frum is an exception as he doesn't consider this a problem. Evidently he has confidence in Rove's deep understanding of economics, military strategy, diplomacy and Iraq.

The thesis that Bush administration policy is based on ideology and short term political advantage and not on messy facts or tedious analysis is, to say the least, not stunningly original.

I don't suppose we can hope to hear conservatives to admit that they are admitting that liberals were right all along. However we can watch them squirm.



currently this blog is a slimy mollusc




I am the worlds leading expert not only on Gulbudin Hekmatyar (the less famous brother of Gulbuddin Hekmatyar) but also on Mogtada al Sadr (the fun loving playboy brother of Moqtada al Sadr).

The weird thing is that, today, my inability to type got me a hit. Someone came here after googling Mogtada al Sadr,picture.

Even weirder, google suggests that we look for Mortada al Sadr. Who is that ?

By the way, the two hours with no blogger access were bad enough, but now it is changed. Maybe it's improved, but I hate change.

Ironically I just now changed my blog template to make my TTLB ecosystem rating (currently slimy mollusc) visible. I thank Michael Froomkin for the heads up.

Thursday, May 06, 2004

Bad Typing

T. Friedman, G Will and the Washington Post editorial board are denouncing the Bush administration for indifferance to human rights. Even Bush himself has publicly scolded Rumsfeld. The trigger, sad to say, is not abuse but the fact that the photos of the abuse got on TV. Kevin Drum notes that the left blogosphere was similarly unalert when the abuse was briefly mentioned in mere words in January (I remember the news and remember that I posted nothing about it). Still it seems that hard nosed hard line hawks understand that trying to win a war of ideas by ignoring the rules of war is worse than a crime, it is a mistake.

I have noticed one lonely voice sticking to the Chalabite line. Jim Hoagland remains loyal to the Pentagon and Chalabi arguing that we must not waver in fighting our true enemies at the UN, the State Department and the CIA.


"Jassim Mohammed Saleh, ... The appointment,.... It is hard to think of a gesture that could more effectively undermine the moral claims the Bush administration made in justifying regime change in Iraq -- especially as it came when legitimate outrage and revulsion was spreading globally over evidence of abuse of Iraqi prisoners."

OK Jim let me help you out. You find it "hard to think of a gesture that could more effectively undermine the moral claims the Bush administration made" . How about looking a littlle further on in your own sentence. One might argue that appointing Saleh was a worse offence against human rights that the abuse of Iraqi prisoners, but honesty should have compelled Mr Hoagland to admit that the gestures of Pvt England were more effective at undermining Bush's claims that the appointment of Saleh.

Even a dishonest person with a brain wouldn't state an argument then prove it nonsense in the same sentence. In particular why did Hoagland use the word "gesture" not the phrase "policy move" or something which could not refer to the abuse ? You know a gesture is something like "thumbs up". It can be used to refer to any action with a symbolic aspect, that is, any action, including appointing general Saleh, but if you are trying to talk about something other than the gestures everyone else is talking about, it is better to use another word.

I think Hoagland (who I once respected) is not only typing up dictation from Feith or Wolfowitz or Chalabi himself, but he is mixing up the words. I certainly hope that all of those gentlemen will be looking for a new job soon. Why doesn't the Post eliminate the middleman by firing Hoagland and hiring one of them directly ?


One step over the party line.

When Maureen Dowd is angry enough to be semi serious she is very very good.

However what struck me most in her op ed is a quote of "Colin Powell's chief of staff, Larry Wilkerson, tells GQ magazine that Wolfie is "a utopian" like Lenin: "You're never going to bring utopia, and you're going to hurt a lot of people in the process of trying to do it.""

Remember when the Bush administration was famously disciplined and "on message". Now the chief of staff of the secretary of defence is so far from willing to follow the party line that he is comparing Wolfowitz to Lenin. What ever happened to [Republican] democratic centralism.



Wednesday, May 05, 2004

I am blogging with one hand behind my back (not tied I can't manage that alone).

The reason is that even defenders of civil liberties are willing to concede (via billmon) "as the Israeli Supreme Court wrote in its decision striking down legalized torture: Although a democracy must often fight with one hand tied behind its back"". I am really interested in Matt Yglesias' very insightful post about Padilla.

One of his points is that the cost of not allowing Bush to lock up anyone hewants indefinitely is small "Broadening the number of independent actors who would need to agree to this sort of detention would greatly mitigate that danger, without substantially increasing the risks of terrorism." Indeed it is not fighting terrorism with one hand tied behind ones back. It is more like fighting terrorism with ones left pinky tied to ones left ring finger.

Yglesias' main point is that it is possible to be both a civil libertarian and a utilitarian (see Mill John Stuart). The real absolutists are those who are unwilling to accept any limits on the forces of order.

However, i also think that Mr Yglesias is still suffering fom the demonisation of utilitarians in Emerson hall. Matt your not doing philosophy anymore. It is time to make a cynical pragmatic alliance with the people who think rights are trumps in order to achieve the useful aim of living in a free society that does not make enemies of the people we set out to help.




Amazingly Ikiesling links to a year old post here.

Had to reciprocate.

My post wasn't really about Sen's paradox, but Ikiesling also links to Brad Delong's thoughts on Sen's paradox.

" Sen considered what [Vilfredo] Pareto might say of a world in which lived two agents, Lewd and Prude. Lewd wants to read porn, but finds the thought of Prude being forced to read Lady Chatterley's Lover even more exciting. Prude finds Lady Chatterley's Lover appalling, but is even more disturbed by the thought of Lewd reading it and enjoying it.

Freedom [Sen says] is not Pareto optimal in this case. [Freedom leads to Lewd reading Lady Chatterley's Lover and Prude not reading it. But it] is Pareto better[, that is, everyone is happier in a utilitarian sense,] to block Lewd from reading LCL and to force Prude to read it.

This is crazy. And, in any case, it shows that Liberalism and the [utilitarian] Pareto principal might hypothetically be in conflict.

It's at this point that my brain goes, "Booiiinnnggg!" The Liberal--libertarian--outcome is not for Lewd to eagerly read Lady Chatterley's Lover and for Prude to stand angrily by. The Liberal outcome is for Lewd to say, "I'll pay you $100 if you read this book," for Prude to accept (there is a bargain here that both would agree to at some price), and for Prude to then say "I'll pay you $150 if you don't read this book"..."

That is, Brad Delong asks why Sen's paradox is not resolved by side payments.

Sen's example is hypothetical and side payments are ruled out by hypothesis.

To consider side payments, I would imagine a whole lot of lewds and prudes. To the prudes, eliminating porn is a public good. To the lewds having prudes exposed is a public good. Prude1 wants prude2 prude3 etc to pay lewd1, lewd2 etc to not view porn, but would rather keep the cash himself.

I think that the coercive powers of the state are often needed to achieve Pareto efficiency when there are public goods. As far as I can tell, Sen's example for a large mixed population of prudes and lewds is one such case. That is, I think, the tension between liberalism and the Pareto principal remains if the implausible ban on side payments is replaced with the assumption of a large population.

Tuesday, May 04, 2004

What Mark Kleiman said.

Basically he says "suggestion below that training for jobs whose holders may feel justified, or sometimes be justified, in deliberately inflicting pain on others -- police and prison guards, for example -- ought to include a Milgram-like scenario." A Milgram like scenario is to order them to violate someone's rights with torture (fake electric shocks). No true shocks used.

Kleiman notes a problem "Yes, after a while there would be some leakage of information back to the recruits, which would diminish the value of the drill." I think this means that the test of refusal to follow criminal orders must be a test. That is, in the drill, the orders are not always the same and they are not obviously criminal. For example, in a more recent version of the Milgram experiment, ordinary people use a (fake) stun gun to stop someone who someone from escaping after someone else in a uniform told them to. This would be criminal if not all staged, but it is not as obvious as the original experiment.

I also think the drill should be a test in the sense that trainees must pass the test to get the job.

One other thing is that, in this post, saying such a drill is bad because it is psychologically traumatic is like saying Socrates had it coming. I think there is something to that view. I mean no hemlock or anything but I think some aspects of our psyches and our conciences don't bear inspection.

In the post with the original proposal, Kleiman praises a taboo -- the taboo on torture. He argues (and I agree again) that this taboo is useful as a taboo, that is, that it should not be subject to rational criticism.

Think is there no situation in which you would consider torture acceptable ?

Think of someone who has hidden an H bomb with a timer which can be switched off in Mexico City or Sao Paolo (biggest city in the world anyway) and you are with this guy but have no sodium pentathol on hand or obtainable within the time left before the bomb blows up. With torture you can get him to tell you where the bomb is. Do you have a right to keep your soul clean and let tens of millions die ?

I think it was wrong for me to write that argument. I did it because almost no one reads this blog, but I think it is better to not think about such things. Our horror at torture should not be subject to rational scrutiny because, at best, taboos which have been scrutinized lose some emotional power. The taboo against torture is precious and, as we have recently seen for the nth time, too weak.

I note the intellectual tension in Kleiman the paladin of self knowledge who values a taboo.

Back to the H bomb. I think it might be morally obligatory to use criminal means sometimes. I also think such moral crimes should be punished. It might seem cruel to punish someone who did what had to be done even though it was criminal. However it is a way to make the slippery slope much less slippery. The suffering of someone punished for a necessary crime is, like the suffering of the victim of that crime, a bad means necessary to a good end. I personally think that the suffering of someone punished for a selfish malicious crime is similarly a bad means to a good end.

But please don't think about such things.

update: very bad typo corrected. An earlier version had " I don't think such crimes should ever be forbidden" when I meant "I don't think such crimes should be pardoned," which, as typos go is about as bad as it gets.

Monday, May 03, 2004

Freud may have had a point there

I am anything but an enthusiast for Freud but I must admit that there seems to be a Freudian slip in the Washington Post online article about US techniques for interrogating Iraqis.

"Interviews with former Iraqi prisoners and human-rights advocates present a picture of the U.S. prison system here as a vast wartime effort to extract information from the enemy rather than to punish criminals. Former prisoners say lengthy interrogation sessions, employing sleep depravation,..."

Of course the use of the word depravation might not be a slip at all. It might be a choice made by the person who posts the stories on the web.

In fact, just to show how little I am a fan of Freud, I note that one of the examples of Freudian slips noted in his "introductory lectures on psychoanalisis" came from a newspaper. From evidence that there is more than one will and intention at work behind the text of a newspaper, he inferred that there is more than one will and intention at work inside each single person.

I wonder why so many people have had such feith in his judgement.

Saturday, May 01, 2004

Dio Denaro C'e'

I never expected to find myself linking to FreeRepublic and especially not for a translation of an article al Mada, a paper owned by Fakhri Kareem a former member of the Politburo of the Iraqi Communist Party. I mean I have nothing against the Iraqi communist party, but did you ever expect to link to al Mada ? And what do you make of Freepers eagerly translating communists ?

In the USA the only people interested in the list seem to be the UN bashing right. The idea appears to be that the Oil for Food program was supervised by the UN so if Saddam was bribing politicians and journalists it is their fault. One might as well say that it was a cost of the sanctions regime and the fault is shared by Bush I, Clinton and Bush II.

I can see why responsible journalists don't want to touch this one witha 20 foot pole, but where are the bloggers ?

The list is irresistable.

Like the al Mada correspondent I wondered if "President Sukarno's daughter" is the current president Megawati Sukarnoputri, daughter of the late former president Sukarno, or is president Megawati Sukarnoputri's daughter (if she has one). I too found the "Megawati" 3 names further down pretty clear evidence that the democratically elected president of the world's largest Moslem country took a bribe from Saddam.

I was delighted to find the name of the well known arabofilic islamofile Charles Pasqua on the list ahhh Frankly I never hoped to live to see the day in which I could seriously and honestly type "former Iraqi communist politiburo member and FreeRepublic.com accuse Pasqua of taking a bribe from Saddam Hussein"

The name which fascinates me most is

Roberto Frimigoni an Italian who got vouchers 1 million. barrles worth on the order of roughtly 300,000 dollars or Euros (that's how rough the guess is). I am fairly certain that is a typo and that the entry refers to Roberto Formigoni, the president of Lombardy. Roberto Formigoni is the founder of "comunione e libert?" an ultra catholic political youth movement. He is the most outspokenly catholic politician in Italy as well as a former political ally of Bettino Craxi the late presumably atheist Kleptosocialist former prime minister and a current ally of Silvio Berlusconi.

He was also the Italian opponent of desert storm most often seen on TV during desert storm. This made sense, since the Pope was opposed to desert storm. A slightly similar name in FreeRepublic.com's translation of an unconfirmed story in a commie rag is plenty but I mean plenty for me to accuse Mr Formigoni.

He will sue me (in my dreams)




Rabbit Update

This morning following a discontinuous incisection of the now no longer path connected leash our pet rabbit was found hiding in a hedge. Elisabetta said
"That rabbit knows more about topology than I thought"


Colin Powell via Reuters
Max Sawicky and Brad DeLong

"Because a large military presence will still be required under U.S. command, some would say 'Well you are not giving full sovereignty'. But we are giving sovereignty so that sovereignty can be used to say, 'We invite you to remain'. That is a sovereign decision,"

It is not a decision at all unless that "sovereignty" can also be used to say "We demand that you leave." The fraud would be more subtle if he had said "Because we believe that a large military presence will still be required under U.S. command , some would say 'Well you are not giving full sovereignty'. But we are giving sovereignty so that sovereignty can be used to say, 'We invite you to remain' or 'It's time for you to go'. That is a sovereign decision,"

It's not like they would have to really let the "sovereign" Iraqi interim government tell them to leave and live out the day. I mean a fig leaf doesn't work if you insist on using it to wipe your feet.


This is weird. I wanted to comment on Matt Yglesias as follows below. I typed www.bloger.com not www.blogger.com. I wondered if my computer had learned to read my mind.

My comment
"lots of second- and third-generation neos who are the intellectual descendents of people who made the transition from liberalism"

Two, at least, are biological descendents too. Many suprising things have happened to the first generation neos since they dined in alcove B (Trotskyite) of the CUNY caffeteria, but could they ever have imagined that they would bring back the hereditary principal by begetting or bearing a neoconservative ruling class ?

Friday, April 30, 2004

What Matt Drudge posts

"
McCain Letter to Sinclair Broadcast on Preemption of Nightline
Fri Apr 30 2004 11:29:49 ET

Washington, D.C. - U.S. Senator John McCain (R-AZ) issued the following letter today to Mr. David Smith, President and CEO of Sinclair Broadcast Group, in response to the preemption of this evening's Nightline program:

I write to strongly protest your decision to instruct Sinclair's ABC affiliates to preempt this evening's Nightline program. I find deeply offensive Sinclair's objection to Nightline's intention to broadcast the names and photographs of Americans who gave their lives in service to our country in Iraq.

I supported the President's decision to go to war in Iraq, and remain a strong supporter of that decision. But every American has a responsibility to understand fully the terrible costs of war and the extraordinary sacrifices it requires of those brave men and women who volunteer to defend the rest of us; lest we ever forget or grow insensitive to how grave a decision it is for our government to order Americans into combat. It is a solemn responsibility of elected officials to accept responsibility for our decision and its consequences, and, with those who disseminate the news, to ensure that Americans are fully informed of those consequences.

There is no valid reason for Sinclair to shirk its responsibility in what I assume is a very misguided attempt to prevent your viewers from completely appreciating the extraordinary sacrifices made on their behalf by Americans serving in Iraq. War is an awful, but sometimes necessary business. Your decision to deny your viewers an opportunity to be reminded of war's terrible costs, in all their heartbreaking detail, is a gross disservice to the public, and to the men and women of the United States Armed Forces. It is, in short, sir, unpatriotic. I hope it meets with the public opprobrium it most certainly deserves."


Innumeracy in the New York Times

Great wonderful important cancer treatment news slightly blurred by an odd approach to statistics of very small samples.

Compare and contrast the words and the numbers
Words

"Stories about such rescues from death's door have given hope to tens of thousands of cancer patients who have tried Iressa, ...

At the same time, patients without the mutation might forgo Iressa, saving them or the health care system $1,900 a month for a drug that is not likely to help them. Still, some of the researchers said that the findings were based on small samples ...

"The question then is what if you don't have this mutation? I don't think there's enough information to say you shouldn't get the drug.""

Numbers

"One research group found a mutation in all five of the tumors it checked from patients who had responded to the drug and in none from the four patients who had not responded. ...

The other study found the mutations in the tumors of eight out of nine responders, ... and in no tumors of seven nonresponders. "

So of 12 people with cancer and without the mutation one responded to Iressa. That's one out of 12. The article doesn't say what kind of cancer that patient had (from context I guessed lung cancer). A one out of 12 performance in treatment of patients where conventional treatment failed is outstandingly excellent. It is not as good as the 13 out of 13 performance of people whose tumors had the mutation, but it is crazy to even discuss the possibility of not giving the drug to people who lack the mutation based on a sampel with 1 out of 12 success.

The 1 out of 12 isn't the only data useful for estimating what fraction of cancers without the mutation respond to Iressa. The calculation of the overall response rate from a large sample (about 10%) and the fraction of tumors with the mutation 16 out of 103 are also useful information. After some complicated (and probably incorrect) calculations, which I will not bore myself typing up, I get a maximimum probability estimate that a cancer without the mutation will respond to Iressa of 1 in 16 which is still excellent.

Now if 0 cancers without the mutation had responded, the point about how the sample is so small that this does not reject the hypothesis of a clinically significant probability of response would have been valid. Clearly it was perfectly possible that none of the 12 treated patients with tumors without the mutation would have gotten lucky. In a sample of 12, one success makes a huge difference in the point estimate of the probability of success. Ignoring this case in the discussion is crazy.

Anyway ANDREW POLLACK and the doctor he quoted very briefly (perhaps deleting reasoning like the above) reach a reasonable conclusion. The article should be very prominent because it is important to spead the great news as fast as possible.

[update]
Ransom M Wardell writes

"Response rates were 18.4 and 11.8%, and disease control rates were 54.4 and 42.2%, " This means that the roughly 10% was very very roughly (and shows further disinterest in numbers even if they are very important numbers). It also reminds me that response and cure are different. I don't know how long people have to do OK to declare their disease controlled. 1/12 or 1/16 times 42.2% = still great for non small cell lung cardinoma.


Elisabetta Addis just said "Rabbits don't understand topology" and she meant it.

Our pet rabbit was grazing on a long leash which it had managed to loop around various trees, so the comment was practical. It made me wonder if anyone had ever said "Rabbits don't understand topology" in all of human history (pre-history is a snap since prehistoric people didn't talk much about topology).

I'm pretty sure that no one has ever written "rabbits know everything there is to know about topology".


In Front of his Nose

Paul Krugman almost wanders off the safe path of criticizing Bush into the minefield of attempting to propose a solution. Then he pulls back at the last moment at the cost of a near contradiction

"Some pin their hopes on a political solution: they believe that violence will subside if the U.N. is allowed to appoint a caretaker government that Iraqis don't view as a U.S. puppet.

Let's hope they're right. But bear in mind that right now the U.S. is still planning to hand over "sovereignty" to a body, yet to be named, that will have hardly any power at all. ...

I don't have a plan for Iraq."

The last quoted sentence is completely unconvincing given the paragraphs immediately above. Krugman clearly does have a plan for Iraq. He thinks that the US should transfer sovereignty not "sovereignty" to the interim government.

I agree with what I think Krugman thinks. We have reached such a desparate situation that the best slim hope for a non disasterous outcome is to have Brahimi choose an interim government and hand over sovereignty. Sovereignty includes the authority to order US forces to leave the country.

We have to hope that the people chosen by Brahimi have the spine to tell their countrymen that foreign security forces are still needed for a while, that they will not be Islamic loonies, that they will not be grossly corrupt and that they will be a whole lot more competent than the team appointed by the US Supreme Court.

My point (if any) is that Krugman should have the courage to propose a course of action so that he will have to defend it when things go badly (as they will in any case). Criticising is easy and makes Krugman look like a genius (did I mention that he is a genius'). How would he do if he were President ?

I'm trying to imagine President Krugman. When reality is too depressing to face I escape into fantasy.


As noted by Atrios, "Roger Ailes", and Ted at crooked timber, Mickey Kaus is making a fool of himself over an article by Robert Sam Anson in the New York Observer.

I really don't care about Kaus or Agnew. I want to know which "assistant something or other at the Pentagon [who] was away for the evening, but had left a key" to his Georgetown townhouse for Vietnam veterans against the war in 1971? I mean wouldn't it be nice to know who is going to be the next secretary of Defence ? [update Oatsie and Robert Charles].

The article itself is truly beautiful, although, like the works of Dostoevsky, it shows that just being nuts doesn't mean you can write well. Anson criticizes Kerry because there is a risk that he, like McGovern, will attempt to sound moderate and won't stand up for his liberal principals. This is the first time I have read that McGovern should have campaigned further to the left (I'm not young but I'm too young to have heard that).

Anson objects that McGovern's trimming had bad effects involving people like Carter and Clinton ? this makes it seem that Anson can't stand it when Democrats are actually elected President. Anson claims otherwise, but what else is one to make of the proposal "The solution? Well, for starters, friend of days gone by, lay your hands on a tape of your 1971 Senate testimony; have Bob Shrum turn it into a TV commercial. Air it morning, noon and night. " ? Come on Mr Anson, get your own soul into heaven, I want Kerry in the White House.


Thursday, April 29, 2004

I tend to try to avoid making predictions and I can understand why. My latest prediction "Abdul Aziz Al Hakim gets president of prime minister (whichever he prefers), Adnan Pachachi gets to be prime minister or president for being a Sunni moslem. Massoud Barzani and Jalal Talebani have to decide which is a vice president, one hopes without bloodshed. a Fourth Shi'ite completes the team ( Mohammed Bahr al-Ulloum or Ibrahim al-Jaafari)" was wrong wrong wrong.

According to As Zaman as translated and summarized by Juan Cole, Brahimi and the Bush administration are agreeing on a team of "technocrats" meaning non politicians without post transition ambitions. Also according to Juan Cole, the leading politician candidate for prime minister is Ibrahim al-Jaafari who came in tied for second in my confused rankings of Shi'ite politicians.

The ranking of politicians appears to be scheduled for after the elections (what a novel idea this Brahimi guy has). My prediction might still prove right with a delay until January. As Red Sox fans say "Waitill next year".

I still think Sistani in person would make a good transitional president preferably actually elected with a ration card based vote. My hope is that he is sincere in not believing he should be in office and so really would be transitional.


I agree with Ahmad Chalabi !

He said "It is unfair and astounding that I would be given such powers to affect a system."

Yes it was unfair to Iraqis and coalition soldiers to base policy on a crook's lies and astounding that such a person was allowed to have such influence on US policy.

Some might suspect that he meant "It is unfair to suggest and would be astounding if it were true that I was given such powers to affect a system" but I am sure that Ahmad Chalabi has repented.

Wednesday, April 28, 2004

The Iraq occupation risks running out of money before the fiscal year ends, the Bush administration refuses to budget for next years spending until after the election. Meanwhile families of US soldiers are buying them body armor and soldiers are driving around in Iraq in un armored humvees. This is a life and death issue

Newsweek via defencetech via Brad Delong

"A breakdown of the casualty figures suggests that many U.S. deaths and wounds in Iraq simply did not need to occur. According to an unofficial study by a defense consultant that is now circulating through the Army, of a total of 789 Coalition deaths as of April 15 (686 of them Americans), 142 were killed by land mines or improvised explosive devices, while 48 others died in rocket-propelled-grenade attacks. Almost all those soldiers were killed while in unprotected vehicles, which means that perhaps one in four of those killed in combat in Iraq might be alive if they had had stronger armor around them, the study suggested. Thousands more who were unprotected have suffered grievous wounds, such as the loss of limbs."

I hate to be partisan while people are dying but I would hate more to let the death continue by allowing Bush to put politics above soldiers' lives. I think that Senator Kerry has to propose as an amendment to something else a supplemental bill providing more money for bolt on armor for Humvees and for latest model body armor for all US soldiers in Iraq. He would be required to say how he will pay for this. He should propose a tax on immense estates and very high incomes. Hell I think he should add an extra little tax cut equal for everyone to the bill.

To me Bush is currently riding high in the polls in an unarmored humvee with no body armor. One well aimed amendment and he is history.

This would not be exploiting the suffering of soldiers in Iraq for partisan gain, because they would be the first to benefit. That is, I think the amendment would not be just symbolic but would be a step towards getting something done. Bush doesn't seem to care as much as he should about US servicemen dying. I'm sure he cares a lot but not, it seems, enough. The fact that Kerry is using the issue to tear him to pieces politically would help getting some overdue action on the Vietnam era body armor un armored jeep disgraces.


Back to TANG and leading with their chin. The Bush campaign demanded that Kerry release his military records which are what one would expect for the winner of 5 medals. This was very dumb. Now he can bring up Bush's ARG records again. The Bush campaign should realise that this issue goes away because reporters get bored with it not because Bush has ever come up with a convincing explanation.

Some time ago on valentine's day, I thought reporters might keep on it "If there are gross gaps in the file released by the whitehouse (no copy of the discharge itself, no disciplinary response to the failure to take the flight physical-)" .

There were exactly those gross gaps plus the absense of a final officer efficiency evaluation. Nonetheless it took a boneheaded attack on Kerry on a front where he has the high ground (to put it mildly) to enable Kerry to get attention back on the gaps.

I am kicking myself for not posting the thought (which I really honestly had in February) that McClellan describing the file as "everything we have" made me suspect that they had avoided receiving everything in Bush's file. Josh Marshall has evidence that this is what happened.


Sunday, April 25, 2004

Can you tell that I have posted something today ? Does it have something to do with an RSS feed detected by sour grapes ?

Friday, April 23, 2004

Emote like a butterfly think like a bee
the Bush campaign is quicker than Muhamad Ali

with a chin nose chin combination

First they argue that John Kerry should release his military records.
Then when he releases part of the records within a day of receiving them from the Navy, they object that he didn't release all of them instantly. Now when he puts all the records on the web

"Terry Holt, a spokesman for President Bush's campaign, said the issue was never Mr. Kerry's military service but what he said was Mr. Kerry's hypocrisy in calling for full disclosure of various aspects of Mr. Bush's presidency while Mr. Kerry had not released his own military records or the tax returns of his wife, Teresa Heinz Kerry."

Wait, since they argued that the records should be released, aren't they supposed to argue that the records are of public interest ? I mean I always assumed that they were making an issue of it just to create a media vs privacy thing, but they're not supposed to admit it.

Keep it up guys, I'm afraid your country needs your help.




Thursday, April 22, 2004

Just Do It

I'd say a certain junior senator from Massachusetts should propose an amendment to some minor bill appropriating money for the troops in Iraq, rasing taxes on the richest half percent to pay for it times two and cutting taxes for the less righ 99.5%.

This amendment wouldn't pass, wouldn't survive a conference committe, would be disrupting the normal budgeting process and would be "class war".

So ?

The Bush administration doesn't play by the informal rules, why should he ?

Wednesday, April 21, 2004

"Kerry Campaign Provides Military Records
4 minutes ago"

Note the byline Nedra Pickler.



Amazingly Republicans chose to attack Kerry on his military record. Isn't that leading with their chin ? Well how about a quick chin nose combination?

" Ken Mehlman, President Bush (news - web sites)'s campaign manager, accused Kerry's campaign of waffling on the release of his military records, saying the campaign's position on Tuesday to release the records in "due diligence" is contrary to Kerry's comments on "Meet the Press" that the records would be made public immediately.

"Senator Kerry's record of nondisclosure and his flip-flop on this issue should concern voters," Mehlman said. "

They never ever back down do they ? I can't help believing that this is going to hurt them. The degree of total vileness of the Bush campaign and administration never ceases to amaze me, and I can't help believing that millions of my country-people who have not been paying attention are going to notice between now and the election.



Polls arg

Josh Marshall has a good post on why we shouldn't panic over the Gallup/CNN/USA Today and WaPo/ABC polls showing Bush ahead. Unfortunately his link sent me to polling report where there is a new Invesors Business daily Christian Science Monitor poll showing Bush ahead.

Following Marshall I look at polls all or in part in April. Summing 8 polls without Nader, Kerry cumulates 13 points ahead so averages 13/8 % ahead with a sampling standard error of very roughly 1%. Summing a partly overlapping set of 9 polls Bush is 5/9 % ahead with a sampling standard error of very roughly 1 % (well I said it was very roughly).

Ignoring the fact that I am doing this because I was struck by an apparent change (data snooping bias),
the lastest 3 (with Nader) give Bush ahead by an average of 5 % and the previous 6 gave Kerry ahead by an average of 5/3 %. The stardard error of the change due to sampling alone is very very roughly 2% which implies that Bush's gain would be strongly statistically significant.

I warn again about data snooping. I saw what appears to be a pattern and asked if it is statistically significant using techniques which would be valid if I had decided to apply them before looking at the data. Such an approach leads to size distortion (rejection of the null at the 5% level more than 5% of the time).

I ignore my warning above.

What can people be thinking ?

One argument is that anything that makes people focus on terrorism, foreign policy or war helps Bush even if they are focusing because of disasters due to Bush's decision to invade Iraq and discussion of Bush's non response to warnings in 2001. It could be the effect of Bush's $ 40 million add buy. One other possibility, which is supported in answers on who would deal with economic issues better in the WaPo/ABC poll, is that the ancient news about employment growth in March is influencing people. In particular, if emplyment is still growing OK people might be influenced by the fact that someone they know found a job even if the numbers haven't been tallied.

This is grim. It is only April. If I am already this obsessed, I will be completely crazy by November. I don't even want to think of the possbility of another recount.

Tuesday, April 20, 2004

Woodward in the Post part III

This article is based on chapters which were leaked and discussed in the 60 minutes interview. The leaks and the headline confirm the hypothesis that the press considers Colin Powell's angst more important than the constitution. The concern Powell's preception that Cheney had a feaver. The do not concern who exactly was conducting US foreign policy in the Summer of 2002.

"Cheney decided that everyone was offering an opinion except the administration. ... It was highly unusual for the vice president to speak on such a major issue before the president, .... But Cheney couldn't wait. ...He spoke privately with the president, who gave his approval without reviewing the details of what Cheney might say.

At an NSC meeting, Cheney said to the president, "Well, I'm going to give that speech."

"Don't get me in trouble," Bush half joked.

Trouble is what Cheney had in mind.

"Cheney Says Peril of a Nuclear Iraq Justifies Attack," read the headline in the New York Times on Aug. 27"

Woodward asserts that the administrations policy was publicly declared in a speach which was not even read by the President. After Cheney's speech Bush had a choice between eliminating Saddam Hussein by whatever means necessary and publicly backing down, wimping out and retreating from the administration position decided and publicly stated by the Vice Presicent acting on his own and without the Presidents knowledge or approval of the decision to commit to war or humiliation based on the undread text of the speach not the approved topic.

Well enough about the constitution time for some gossip-

We all know that Wolfowitz was frozen in amber, obsessed with the decision in 1991 to let Saddam Hussein stay in power, but who could have imagined that he was so obsessed that he was still complaining on April 10 2003 after Saddam Hussein's army had been defeated.

" "We're all together. There should be no protocol; let's just talk," Cheney said when they sat down to dinner.

Wolfowitz embarked on a long review of the 1991 Persian Gulf War and what a mistake it had been to allow the Iraqis to fly helicopters after the armistice."

Frankly the man seems to be insane to me.

As in Richard Clarke's report on the PEOC on September 11th we see that the person who is really in charge is not Richard Cheney or even Rove but Lynn Cheney

""I want you three guys to shut up," Lynne Cheney said, pointing at Cheney, Wolfowitz and Adelman."

I have searched the US constitution and find no reference to the absolute authority of the spouse of the Vice President.


Where is William Safire when you need him ?

IMHO blogs are a threat to the EL (English language). The writing is often excellent, but the language is changing at an alarming speed.

IIRC way back before the www, it was relatively easy to keep up with changng slang. Now I am (really sincerely) impressed by the wit and clarity of the following sentence "But analysed as a debating tactic, which is what it is, it's just ghastly; OCYWRSHSHIP is simply a version of LLLLLICHY."

All I can say is WTF.

Oddly my alarm turned to panic when I realised that one of the reason that "now that Kerry appears to have undergone a Vulcan mind meld with Joe Lieberman." is brilliant even judged by Billmon's frighteningly high standards is that after the publication of "The Rise of the Vulcans", the pacifist Vulcans are associated with the neocon hawks.

Now this should be a matter of concern for Safire for two reasons. The language is changing and Republicans are facing adversaries much more vigorous and witty that the natering nabobs of negativism in the SCLM. Why hasn't he complained about the
Accretion of acrimonious acronyms
in the left blogosphere ?


A very important article with the very odd title -- "Bush Officials Deny Money Was Diverted for Iraq War"

includes the following passages so why wasn't it entitled "Bush Officials Confirm Money Was Diverted for Iraq War" ?

"..., administration officials said Gen. Tommy R. Franks, then the top American military commander in the region, had submitted a list to the Pentagon in July 2002 of $750 million worth of contingency planning and preparatory work he wanted to do in the region.

But they said the Pentagon approved only a portion of the money at first. During August and September 2002, they said, the Pentagon released $178 million for projects..."

and

"Over several months after Congress adopted a resolution on Oct. 11, 2002, authorizing the use of force in Iraq, the Pentagon approved $800 million worth of projects intended to help plan and prepare for a possible invasion, the officials said."

Note that the resolution did not include the appropriation of funds as is clearly required for spending in the US Constitution "Clause 7: No Money shall be drawn from the Treasury, but in Consequence of Appropriations made by Law"

[update]

Now I'e read the Washington Post article that could have been entitled "Bush Officials Confirm Money Was Diverted for Iraq War" but had the odd title "Powell Says He Was 'Committed' to Iraq War ". I guess Colin Powell's state of mind is more important than the constitution.



My amygdala is firing.

On an MRI it would look like a supernova.

In 1984 one of the partiy's two unrealised aims was to directly determine what people were thinking observing their brain. The New York Time reports that we are beyond 1984.


So much for Heraclitis

"You can't step in the same river twice" Heraclitis
"Waist deep in big muddy" Pete Seeger

Wasn't the second time supposed to be farce ?



Since he has not hidden under a rock and in fact appears in a taxpayer funded letter from Pete Sessions to his consituents, no one should forget that Grover Norquist fronted for indicted alleged financiers of Hamas and al Qaeda.

Msnbc reports that Grover Norquist president emeritus of the Islamic Institute and former registered agent of the Abdurahman Alamoudi helped the alleged helpers of al Qaeda.

Atrios, Mark Kleiman, Frank Gaffney twice, Free Republic.com, worldnetdaily, Byron York, Tacitus and many others have already noted this.

Not, you will note, just the usual leftwing suspects. It seems to me that Sessions has chosen to link himself with a man who betrayed our nation's security for cash.

You might want to visit this web page.


Scott McClellan confirms Woodwards assertion about the Bandar oil deal.

Joshua Marshall asks if there is a clear answer in the The Bandar Oil Deal Gaggle...

I think he asks because the truth is made very clear.

"QUESTION: We're missing the allegation here, which is that Prince Bandar and the Saudis have made a commitment to lower oil prices to help the President politically. Is that your --

MR. McCLELLAN: I'm not going to speak for Prince Bandar. You can direct those comments to him. I can tell you that what our views are and what he said at the stakeout is what we know his views are, as well."

...

QUESTION: I'm not asking you to speculate either. Do you have knowledge of such a commitment?

MR. McCLELLAN: I'm telling you what our views are ... [no response].

QUESTION: So you have no knowledge of such a commitment?

MR. McCLELLAN: -- and expressed their view. I'm not going to try to speak for Prince Bandar. You can direct those questions to him.

QUESTION: The President is confident that the American elections are not being manipulated by the world's largest oil producer?

MR. McCLELLAN: Our view is that the markets should determine -- "

When specifically asked, McClellan refused to deny that he knew that Prince Bandar and the Saudis have made a commitment to lower oil prices to help the President politically.

I'd say it doesn't get much clearer than that.

Monday, April 19, 2004

Recently I objected to two articles in the New York Times which went to absurd lengths to avpid partiality for non perjurers. Now I see a news article by Linda Greenhouse which makes no attempt at all at impartiality. It is clear that she has a position -- indefinite detention without trial is not consistent with the US constitution. I am not a constitutional scholar but this seems to me to be simply a fact.

Now if I were to pretend that there is a common editorial policy behind the very different articles by very different journalists, I would conclude that the New York Times considers perjury no big deal but trampling on the US constitution to be going too far.



Well at least that's clear. Bob Woodward claims that Bush idecided to invade Iraq in January 2003 and that
Colin Powell was informed in a 12 minute conversation in the White House on January 13th (after Bandar bin Sultan had been informed). Condoleezza Rice but not Colin Powell has publically denied that this conversation took place. It is clear that it did take place. this means that, like Clinton, Bush told a direct lie to the American people, although about a slightly more important matter.

I never cease to be amazed at the amount of humiliation which Powell has been willing to endure in exchange for virtually zero influence on policy. I wonder if his little chats with Woodward will be enough for him to get fired even if he is unwilling to quit.

Sunday, April 18, 2004

Matthew Yglesias is certainly right about at least some things in the post which I criticize below..

"Still, we're seeing a bit of the rosy glow of hindsight here. The anti-war discourse was filled with arguments that have proven totally false about massive casualties in house-to-house fighting through Baghdad and Arab regimes toppling left and right. Was this what the "majority" of people were saying? " I don't know about the majority of anti war discoursers but I made those arguments. It is certainly true that the consequences (so far) for Arab regimes have been much less severe than I feared and so, less severe than my subjective mean. Similarly, I feared that there could have been massive casualties in house to house fighting. Again things were better than my subjective mean. I might add that I also feared that a lot of Iraqi soldiers would have been killed without need in Highway of Death II the sequel. I have the sense that, partly due to Rumsfeld (yes Rumsfeld) the coalition approach minimized Iraqi military casualties -- a very good thing which I did not expect at all.

Finally I think the case against invading Iraq is much weaker than it seemed, because Iraq did not have WMD. Before the invasion, in my very first post on Iraq, I argued in no uncertain terms that WMD in Iraq were a reason to refrain from invading not a reason to invade. In retrospect this seems to me to be completely obvious. Given the total failure of coalition forces to secure such sites as the bombed out nuclear reactor, what chance is there that they would have secured all the WMD in Iraq. I'd say roughly zero. What chance would there be that WMD would have since been used by insurgents or terrorists. Not 100% but I would say clearly much higher than the chance that they would have been used if we had not invaded. I still think that the decision to invade Iraq was a mistake but I am much less sure than I was just before the invasion when I was 99% sure that there were chemical and biological weapons in Iraq or in 2002 when I was 99.9% sure that there were.

So all in all, I am somewhat less sure than I was that it was a bad idea to invade Iraq. The Bush administrations incompetence and limited devotion to nation building was not a major factor in my decision, and I would have opposed an invasion of Iraq in the impossible contingency that Clinton proposed it.

I don't expect Yglesias to agree with the last point, but I think he should agree that Clinton would never have invaded and occupied Iraq, nor would Kerry nor, of course, would Bush Sr. Can he really imagine a President who would be both qualified to direct the invasion and occupation of Iraq and willing to do it without recent extreme provocation ?



I almost always agree with Matthew Yglesias, although I don't write 1% as well. Unusually, I disagree almost completely with his latest post on Iraq.

Yglesias writes "
1. The sactions/inspections regime was not sustainable over the long term.

2. Sometime after the sanctions/inspections regime collapsed, Saddam Hussein would acquire nuclear weapons and this would have an extremely adverse impact on the world.

As a result, it was necessary to implement a regime change policy of some sort at some point before Saddam's acquisition of nuclear weapons. There was, however, not only no reason this had to be done Bush's way, but (more important, in retrospect, from my point-of-view) there was really no reason it had to be done on Bush's timetable."

This doesn't really make much sense to me. What was wrong with Bush's approach, given that one is in favor of an invasion sooner or later. The main criticism I have heard was that Bush went in bilaterally (with the UK) instead of building a coalition. If a better invasion means a UN approved invasion with a large coalition, I don't see how that could be possible and a continued effective inspections regime could be impossible. the logic seems backward. Another problem with Bush's invasion was sending too few soldiers. This problem was not just due to Rumsfeld's egomaniacal stubborness. As noted, the US does not have all that many more deployable soldiers. Ygleisais would propose introducing a draft to prepare for an invasion of Iraq in the future. He must know that this falls under the category of "shit that ain't gonna happen."

Yglesias links to Daniel Davies, who basically argues that it would have been better to wait so that the US might have a non moronic president. Instead it seems to me that Davies hopes for an oxymoronic president, who would be willing to wait until the time was right and then use decisive force. Clinton was a very smart president, but the Kosovo war did not seem to be a brilliant operation at the time, totally aside from bombing the Chinese embassy. I think the reason is that Clinton is by inclination moderate and knew that there was not a compelling enough reason to invade for US public opinion to accept many casualties. This lead to a war of attrition until Milosevic caved. The analogous approach to Iraq would be bombing until hell froze over.

I guess my basic question is how long are you prepared to wait for a ground war of choice, started by someone who made it to the White House, and who is not an idiot ? I'd say it would have been quicker to bomb Saddam Hussein until he was as reasonable as Matthew Yglesias or Daniel Davies.




Clarke part XLVII

The New York Times would rather condone perjury than appear partisan. This is shocking. In their review of the results of the 9/11 commission's investigation, DAVID JOHNSTON and JIM DWYER give a they said they said presentation of the debate between the CIA and the Clinton administration as to whether Clinton ordered the CIA to kill bin Laden without faking an attempt to capture him -- "White House aides believed, for example, that President Clinton had authorized actions to kill Mr. bin Laden, but C.I.A. officers thought they were legally permitted to kill him only during an attempt to capture him." Now this shows special eagerness not to apportion blame, since it is simply aserted that each is telling the truth "believed" and "thought" not "claimed" or " asserted."

The questioning of Cofer Black and John Ashcroft makes it extremely difficult to stick to such a balanced assessment. Ashcroft and Black presented the CIA position that the MON was, at worst for bin Laden, unclear on this point. They were forcibly contradicted by Ben Veniste and Fielding (a Republican) who claimed that they were proven wrong by a Clinton administration document that the Bush administration had attempted to keep from the commission. This is a very important issue and it is not mentioned in the four cyberpage long article. If you want serious coverage, it would be better to look here.

Now it might be premature to conclude that the CIA witnesses to the 9/11 commission perjured themselves in an effort to blame the Clinton White House for their failure to transmit the President's orders to their subordinates, but the issue would not have be suppressed entirely by serious journalists.

On a much pettier note, Adam Nagourney and Eric Lichtblau appear to consider a little white lie no big deal in decided who are the "9/11 Hearings' Winners and Losers."

"On paper, at least, Ms. Rice did not appear to do particularly well. After her exchange with Mr. Ben-Veniste about the name of the Aug. 6, 2001, presidential briefing, she went on to minimize its importance, describing it as little more than a "historical" document. As it turned out, the briefing included evidence from as recently as May of that year.

But that has seemed to be more of a problem for the White House than for Ms. Rice, "

as it was unimportant compared to "Her cool, poised and very prepared presence...". Even in an article which is explicitly about (and pandering to) Washington superficiality this is extreme. Last I heard, cool poised and very prepared perjury was a felony.


Nagourney and Lichtblau's quotes are selected and edited with gross bias. They quote Matt Bennet (a Democrat) praising one Democrat (Gorelick) then criticizing two in a quote so blatantly removed from context that there is a pronoun without a referent "They were a little too combative, and it sort of came off as a nasty spat,". To what does the word "it" refer ? Not, I think to a piece of legitimate journalism.


They quote Vin Weber (a Republican) criticizing a Democrat (Ben Veniste) as the most partisan, when it should be clear that Rep Weber is not likely to be as hard on Republican partisanship, including, for example, communication on the day of a hearing with the White House Counsel and waving the just released transcript of a background interview. They also quote Rep Weber calling Rice a superstar to sum up their section on her.

They quote Rahm Emanuel (Dem) even-handedly praising a Democrat and a Republican. They quote Ben Veniste (the highly partisan Democrat) praising a Bush appointee. They quote John F. Lehman, a Republican defending a Democrat (Gorelick).


The most outrageous example of absurd bias is the quote summing up the section on Clarke ""He looks like a greedy, self-aggrandizing, bitter, score-settling political person," said Richard N. Bond, a former Republican national chairman."

Now, Mr Bond is not an important public figure, so no very useful purpose is served by illustrating the amazing irony blind hypocrisy of a RNC chairman accusing a civil servant of being "political" The point is that the only quoted words on Clarke and Rice, which are also the last words, are from Republicans with no claim to special expertise.

This can only be an effort to achieve balance between Clarke many of whose once controversial claims have been confirmed and Rice whose lie was promptly exposed.

The lesson can only be that the New York Times is the friend of liars and the enemy of the truth.

[Update] Immediately after posting the above I went to read what Bob Somerby had to say. I wanted to be sure that my post was not completely redundant. I was shocked to learn two things. First it was not redundant at all. His post was about the press corps going easy on Rice and being unfair to Ben Veniste. He presented outrageous examples not including the article by Adam Nagourney and Eric Lichtblau. Second my language was much more extreme than his. Somerby was careful not to accuse Rice of out and out perjury. Even more surprising, Bob Somerby was much gentler with the press corps than I. I never expected to write that.