Asymptotically we'll all be dead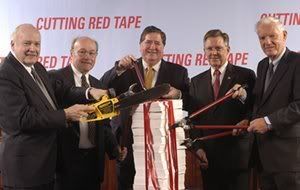 HOME
Feed
e-mail me
Angry Bear
Brad De Long's Semi Daily Journal
no more mister nice blog
Atrios
Mark Thoma
Matthew Yglesias
Michael Froomkin
Jim Henley
Glenn Greenwald
A Fistful of Euros
Benen and Hilzoy
Norwegianity
Jon Swift
my brother in law
formerly meta&meta
I Hans
Sour Grapes
fafblog:glofish central
voracious rationalist
archives 7/1/02 - 8/1/02 10/1/02 - 11/1/02 12/1/02 - 1/1/03 1/1/03 - 2/1/03 3/1/03 - 4/1/03 4/1/03 - 5/1/03 5/1/03 - 6/1/03 6/1/03 - 7/1/03 9/1/03 - 10/1/03 10/1/03 - 11/1/03 11/1/03 - 12/1/03 12/1/03 - 1/1/04 1/1/04 - 2/1/04 2/1/04 - 3/1/04 3/1/04 - 4/1/04 4/1/04 - 5/1/04 5/1/04 - 6/1/04 6/1/04 - 7/1/04 7/1/04 - 8/1/04 8/1/04 - 9/1/04 9/1/04 - 10/1/04 10/1/04 - 11/1/04 11/1/04 - 12/1/04 12/1/04 - 1/1/05 1/1/05 - 2/1/05 2/1/05 - 3/1/05 3/1/05 - 4/1/05 4/1/05 - 5/1/05 5/1/05 - 6/1/05 6/1/05 - 7/1/05 7/1/05 - 8/1/05 8/1/05 - 9/1/05 9/1/05 - 10/1/05 10/1/05 - 11/1/05 11/1/05 - 12/1/05 12/1/05 - 1/1/06 1/1/06 - 2/1/06 2/1/06 - 3/1/06 3/1/06 - 4/1/06 4/1/06 - 5/1/06 5/1/06 - 6/1/06 6/1/06 - 7/1/06 7/1/06 - 8/1/06 8/1/06 - 9/1/06 9/1/06 - 10/1/06 10/1/06 - 11/1/06 11/1/06 - 12/1/06 12/1/06 - 1/1/07 1/1/07 - 2/1/07 2/1/07 - 3/1/07 3/1/07 - 4/1/07 4/1/07 - 5/1/07 5/1/07 - 6/1/07 6/1/07 - 7/1/07 7/1/07 - 8/1/07 8/1/07 - 9/1/07 9/1/07 - 10/1/07 10/1/07 - 11/1/07 11/1/07 - 12/1/07 12/1/07 - 1/1/08 1/1/08 - 2/1/08 2/1/08 - 3/1/08 3/1/08 - 4/1/08 4/1/08 - 5/1/08 5/1/08 - 6/1/08 6/1/08 - 7/1/08 7/1/08 - 8/1/08 8/1/08 - 9/1/08 9/1/08 - 10/1/08 10/1/08 - 11/1/08 11/1/08 - 12/1/08 12/1/08 - 1/1/09 1/1/09 - 2/1/09 2/1/09 - 3/1/09 3/1/09 - 4/1/09 4/1/09 - 5/1/09 5/1/09 - 6/1/09 6/1/09 - 7/1/09 7/1/09 - 8/1/09 8/1/09 - 9/1/09 9/1/09 - 10/1/09 10/1/09 - 11/1/09 11/1/09 - 12/1/09 12/1/09 - 1/1/10 1/1/10 - 2/1/10 2/1/10 - 3/1/10 3/1/10 - 4/1/10 4/1/10 - 5/1/10 5/1/10 - 6/1/10 6/1/10 - 7/1/10 7/1/10 - 8/1/10 8/1/10 - 9/1/10 9/1/10 - 10/1/10 10/1/10 - 11/1/10 11/1/10 - 12/1/10 12/1/10 - 1/1/11 1/1/11 - 2/1/11 2/1/11 - 3/1/11 3/1/11 - 4/1/11 4/1/11 - 5/1/11 5/1/11 - 6/1/11 6/1/11 - 7/1/11 7/1/11 - 8/1/11 8/1/11 - 9/1/11 9/1/11 - 10/1/11 10/1/11 - 11/1/11 11/1/11 - 12/1/11 12/1/11 - 1/1/12 1/1/12 - 2/1/12 2/1/12 - 3/1/12 3/1/12 - 4/1/12 4/1/12 - 5/1/12 5/1/12 - 6/1/12 6/1/12 - 7/1/12 7/1/12 - 8/1/12 8/1/12 - 9/1/12 9/1/12 - 10/1/12 10/1/12 - 11/1/12 11/1/12 - 12/1/12 12/1/12 - 1/1/13 1/1/13 - 2/1/13 2/1/13 - 3/1/13 3/1/13 - 4/1/13 4/1/13 - 5/1/13 5/1/13 - 6/1/13
Saturday, May 22, 2004

It's tough but I will accept Mark Kleiman's challenge.

"Does anyone have an argument in favor of continuing to fill the Strategic Petroleum Reserve while oil prices are at all-time highs an the futures markets are predicting lower prices a year from now?"

On April 29 2003 I claimed that it is possible to find a justification for any policy, so I better put my mouth where my mouth is.

I would say that when someone makes a forward looking decision which makes no sense, the justification is probably a peso problem, that is, there is a low possibility of a very bad outcome if the agent doesn't make the silly choice.

In this case, it is pretty easy. The (I hope) low probability outcome is that Saudi Arabia or Kuwait goes as FUBAR as Iraq. Then there would be a major disruption of oil supplies and a major spike in prices.

If this is unlikely, it will have little effect on futures prices. A small chance of making a huge amount of money does not increase the price of an asset much. People who want a small chance of a huge amount of money can buy lottery tickets or bet on horses. Tjhe story goes that oil is sold on the futures market by oil exporters. If they go fubar, they are fubar in any casd so futures contracts they can't meet are nothing much. If they are exporting when K and or S.A. go fubar, the spike in earnings covers the liabilities.

For the US government however, the situation is different. A major disruption of oil production is a disaster which is less horrible the more full the SPR is. Thus even if everyone has rational expectations, it may be optimal for the US government to do something which is the opposite of what the marginal investor in futures markets is doing.

According to this story, it is rational for a huge oil importer to hedge against a huge increase in the price of oil even though it is rational for investors to bet on a decline.

I don't believe the story but I claim I can find an argument for any policy so I had to put up or shut up.

Please please don't ask me what was the logic of betting all our chips on Ahmed Chalabi.