Asymptotically we'll all be dead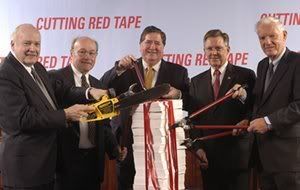 HOME
Feed
e-mail me
Angry Bear
Brad De Long's Semi Daily Journal
no more mister nice blog
Atrios
Mark Thoma
Matthew Yglesias
Michael Froomkin
Jim Henley
Glenn Greenwald
A Fistful of Euros
Benen and Hilzoy
Norwegianity
Jon Swift
my brother in law
formerly meta&meta
I Hans
Sour Grapes
fafblog:glofish central
voracious rationalist
archives 7/1/02 - 8/1/02 10/1/02 - 11/1/02 12/1/02 - 1/1/03 1/1/03 - 2/1/03 3/1/03 - 4/1/03 4/1/03 - 5/1/03 5/1/03 - 6/1/03 6/1/03 - 7/1/03 9/1/03 - 10/1/03 10/1/03 - 11/1/03 11/1/03 - 12/1/03 12/1/03 - 1/1/04 1/1/04 - 2/1/04 2/1/04 - 3/1/04 3/1/04 - 4/1/04 4/1/04 - 5/1/04 5/1/04 - 6/1/04 6/1/04 - 7/1/04 7/1/04 - 8/1/04 8/1/04 - 9/1/04 9/1/04 - 10/1/04 10/1/04 - 11/1/04 11/1/04 - 12/1/04 12/1/04 - 1/1/05 1/1/05 - 2/1/05 2/1/05 - 3/1/05 3/1/05 - 4/1/05 4/1/05 - 5/1/05 5/1/05 - 6/1/05 6/1/05 - 7/1/05 7/1/05 - 8/1/05 8/1/05 - 9/1/05 9/1/05 - 10/1/05 10/1/05 - 11/1/05 11/1/05 - 12/1/05 12/1/05 - 1/1/06 1/1/06 - 2/1/06 2/1/06 - 3/1/06 3/1/06 - 4/1/06 4/1/06 - 5/1/06 5/1/06 - 6/1/06 6/1/06 - 7/1/06 7/1/06 - 8/1/06 8/1/06 - 9/1/06 9/1/06 - 10/1/06 10/1/06 - 11/1/06 11/1/06 - 12/1/06 12/1/06 - 1/1/07 1/1/07 - 2/1/07 2/1/07 - 3/1/07 3/1/07 - 4/1/07 4/1/07 - 5/1/07 5/1/07 - 6/1/07 6/1/07 - 7/1/07 7/1/07 - 8/1/07 8/1/07 - 9/1/07 9/1/07 - 10/1/07 10/1/07 - 11/1/07 11/1/07 - 12/1/07 12/1/07 - 1/1/08 1/1/08 - 2/1/08 2/1/08 - 3/1/08 3/1/08 - 4/1/08 4/1/08 - 5/1/08 5/1/08 - 6/1/08 6/1/08 - 7/1/08 7/1/08 - 8/1/08 8/1/08 - 9/1/08 9/1/08 - 10/1/08 10/1/08 - 11/1/08 11/1/08 - 12/1/08 12/1/08 - 1/1/09 1/1/09 - 2/1/09 2/1/09 - 3/1/09 3/1/09 - 4/1/09 4/1/09 - 5/1/09 5/1/09 - 6/1/09 6/1/09 - 7/1/09 7/1/09 - 8/1/09 8/1/09 - 9/1/09 9/1/09 - 10/1/09 10/1/09 - 11/1/09 11/1/09 - 12/1/09 12/1/09 - 1/1/10 1/1/10 - 2/1/10 2/1/10 - 3/1/10 3/1/10 - 4/1/10 4/1/10 - 5/1/10 5/1/10 - 6/1/10 6/1/10 - 7/1/10 7/1/10 - 8/1/10 8/1/10 - 9/1/10 9/1/10 - 10/1/10 10/1/10 - 11/1/10 11/1/10 - 12/1/10 12/1/10 - 1/1/11 1/1/11 - 2/1/11 2/1/11 - 3/1/11 3/1/11 - 4/1/11 4/1/11 - 5/1/11 5/1/11 - 6/1/11 6/1/11 - 7/1/11 7/1/11 - 8/1/11 8/1/11 - 9/1/11 9/1/11 - 10/1/11 10/1/11 - 11/1/11 11/1/11 - 12/1/11 12/1/11 - 1/1/12 1/1/12 - 2/1/12 2/1/12 - 3/1/12 3/1/12 - 4/1/12 4/1/12 - 5/1/12 5/1/12 - 6/1/12 6/1/12 - 7/1/12 7/1/12 - 8/1/12 8/1/12 - 9/1/12 9/1/12 - 10/1/12 10/1/12 - 11/1/12 11/1/12 - 12/1/12 12/1/12 - 1/1/13 1/1/13 - 2/1/13 2/1/13 - 3/1/13 3/1/13 - 4/1/13 4/1/13 - 5/1/13 5/1/13 - 6/1/13
Saturday, May 29, 2004

Everyone is dumping on the New York Times. Peter Johnson at USA Today complains that the editors' apology for hyping bogus Iraqi WMD stories is insufficient writing that
" its message was obtuse at best.

"The Times' exercise would leave any less-than-knowledgeable reader wondering what the hell they were talking about," says former Newsweek chief Osborn Elliot."

Uh Mr Johnson, you have a point, but if you are criticizing the New York Times it is very obtuse to confuse "obtuse" and "abstruse."

More seriously Johnson quotes a very dubious claim without mentioning the possibility that it might be false



"Unlike Blair's deceptions, Miller's lies provided the pretext for war. Her lies cost lives. If only the Times had done the same kind of investigation of Miller's reports as it had with Blair," says Amy Goodman, author of The Exception to the Rulers, which takes Miller to task for her stories. "It's outrageous to have a simple editor's note buried on page A10, while their repetition of the administrations' lies was consistently given top billing on the front pages of the paper."



Goodman's assertion is that Miller lied, that is that she knew that the claims she was repeating were false. This is not proven. There is a difference between being credulous and lying, as there is a difference between repeating dubious claims and lying. The comparison with Blaire who knew his invented stories were invented makes it clear that this is not a slip of the tongue or my misunderstanding.

Goodman must understand this distinction and either has evidence that Miller knew the claims she repeated were false or she is lying. However, Johnson is certainly not lying when he quotes her (assuming he is quoting her correctly).

The difference between an error and a lie is not abstruse like the distinction between obtuse and abstruse.