Asymptotically we'll all be dead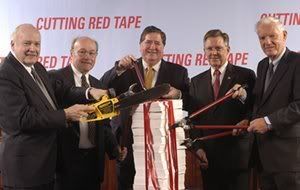 HOME
Feed
e-mail me
Angry Bear
Brad De Long's Semi Daily Journal
no more mister nice blog
Atrios
Mark Thoma
Matthew Yglesias
Michael Froomkin
Jim Henley
Glenn Greenwald
A Fistful of Euros
Benen and Hilzoy
Norwegianity
Jon Swift
my brother in law
formerly meta&meta
I Hans
Sour Grapes
fafblog:glofish central
voracious rationalist
archives 7/1/02 - 8/1/02 10/1/02 - 11/1/02 12/1/02 - 1/1/03 1/1/03 - 2/1/03 3/1/03 - 4/1/03 4/1/03 - 5/1/03 5/1/03 - 6/1/03 6/1/03 - 7/1/03 9/1/03 - 10/1/03 10/1/03 - 11/1/03 11/1/03 - 12/1/03 12/1/03 - 1/1/04 1/1/04 - 2/1/04 2/1/04 - 3/1/04 3/1/04 - 4/1/04 4/1/04 - 5/1/04 5/1/04 - 6/1/04 6/1/04 - 7/1/04 7/1/04 - 8/1/04 8/1/04 - 9/1/04 9/1/04 - 10/1/04 10/1/04 - 11/1/04 11/1/04 - 12/1/04 12/1/04 - 1/1/05 1/1/05 - 2/1/05 2/1/05 - 3/1/05 3/1/05 - 4/1/05 4/1/05 - 5/1/05 5/1/05 - 6/1/05 6/1/05 - 7/1/05 7/1/05 - 8/1/05 8/1/05 - 9/1/05 9/1/05 - 10/1/05 10/1/05 - 11/1/05 11/1/05 - 12/1/05 12/1/05 - 1/1/06 1/1/06 - 2/1/06 2/1/06 - 3/1/06 3/1/06 - 4/1/06 4/1/06 - 5/1/06 5/1/06 - 6/1/06 6/1/06 - 7/1/06 7/1/06 - 8/1/06 8/1/06 - 9/1/06 9/1/06 - 10/1/06 10/1/06 - 11/1/06 11/1/06 - 12/1/06 12/1/06 - 1/1/07 1/1/07 - 2/1/07 2/1/07 - 3/1/07 3/1/07 - 4/1/07 4/1/07 - 5/1/07 5/1/07 - 6/1/07 6/1/07 - 7/1/07 7/1/07 - 8/1/07 8/1/07 - 9/1/07 9/1/07 - 10/1/07 10/1/07 - 11/1/07 11/1/07 - 12/1/07 12/1/07 - 1/1/08 1/1/08 - 2/1/08 2/1/08 - 3/1/08 3/1/08 - 4/1/08 4/1/08 - 5/1/08 5/1/08 - 6/1/08 6/1/08 - 7/1/08 7/1/08 - 8/1/08 8/1/08 - 9/1/08 9/1/08 - 10/1/08 10/1/08 - 11/1/08 11/1/08 - 12/1/08 12/1/08 - 1/1/09 1/1/09 - 2/1/09 2/1/09 - 3/1/09 3/1/09 - 4/1/09 4/1/09 - 5/1/09 5/1/09 - 6/1/09 6/1/09 - 7/1/09 7/1/09 - 8/1/09 8/1/09 - 9/1/09 9/1/09 - 10/1/09 10/1/09 - 11/1/09 11/1/09 - 12/1/09 12/1/09 - 1/1/10 1/1/10 - 2/1/10 2/1/10 - 3/1/10 3/1/10 - 4/1/10 4/1/10 - 5/1/10 5/1/10 - 6/1/10 6/1/10 - 7/1/10 7/1/10 - 8/1/10 8/1/10 - 9/1/10 9/1/10 - 10/1/10 10/1/10 - 11/1/10 11/1/10 - 12/1/10 12/1/10 - 1/1/11 1/1/11 - 2/1/11 2/1/11 - 3/1/11 3/1/11 - 4/1/11 4/1/11 - 5/1/11 5/1/11 - 6/1/11 6/1/11 - 7/1/11 7/1/11 - 8/1/11 8/1/11 - 9/1/11 9/1/11 - 10/1/11 10/1/11 - 11/1/11 11/1/11 - 12/1/11 12/1/11 - 1/1/12 1/1/12 - 2/1/12 2/1/12 - 3/1/12 3/1/12 - 4/1/12 4/1/12 - 5/1/12 5/1/12 - 6/1/12 6/1/12 - 7/1/12 7/1/12 - 8/1/12 8/1/12 - 9/1/12 9/1/12 - 10/1/12 10/1/12 - 11/1/12 11/1/12 - 12/1/12 12/1/12 - 1/1/13 1/1/13 - 2/1/13 2/1/13 - 3/1/13 3/1/13 - 4/1/13 4/1/13 - 5/1/13 5/1/13 - 6/1/13
Sunday, May 08, 2005

Reimporting PharmaceuticalProfits OK
Reimporting Pharmaceuticals NO

Saturday, May 07, 2005

Total DeLay Trip Blogging

Since Tom DeLay seems able to generate one huge scandal per international junket, I decided to look around the internets for old reports of DeLay travel.

One trip got a bit of negative attention at the time (1996). It was a trip to Burma/Myanmar in 1996. Dennis Hastert was along for the ride. The trip was financed by the Asia Pacific Exchange Foundation, a tax-exempt organization in Washington. www.burmanet.org suggests that the Foundation may have been effectively laundering lobbying money for Unocal and its French partner Total.



During part of the trip, Rep. Dennis Hastert, R-Ill., and an aide flew
by helicopter over the remote area where a U.S. oil company, Unocal, and its
French partner, Total, are building a natural gas pipeline.
That $1.2 billion project, Burma's largest foreign investment deal,
could be in jeopardy because of possible U.S. sanctions against the
southeast Asian country.
The trip by Hastert, House Majority Whip Tom DeLay of Texas, New York
Rep. Bill Paxon and Ohio Rep. Deborah Pryce was paid for by the Asia Pacific
Exchange foundation, a tax-exempt organization in Washington.
The group's president, Richard G. Quick, declines to say where its
money comes from. But Unocal acknowledged it is among the foundation's sponsors.



A lot of interesting looking but mostly dead links are here. The only live link seems to be back to the blurb itself.

This has embarrassing info on Carl Ford and Brent Scowcroft (which means DeLay trip blogging creates complications for Block Bolton Blogging).

My favorit hit is this
diagram of a 2 dimensional scaling exercise in which distance decreases the more often two names appear on the same page. The explanation and disclaimer notes that this technique would make Mother Teresa appear to be at the center of a vast charitable conspiracy.

Note that the Asia Pacific Exchange Foundation is closely linked to Unocal and is linked both to Tom DeLay and Li Peng the Tienamen square smashing hardliner.

The Burma trip does not disappoint. We have DeLay linked to ChiComs, French interests and the use of Non profits to launder corporate lobbying cash.

Also the diagrams are really cool.


Let a Hundred Flowers Bloom Let a Hundred Schools of Thought Contend

on Social Security Reform.

I have repeatedly redundantly reported my disagreement with many people who think that Democrats should just say no to Bush's plans for Social Security. I have argued again and again that a better response is to advocate eliminating the ceiling on FICA and changing nothing else. The argument against this seems to be twofold. First polls showing that this is popular are not to be trusted. Second the Democrats have to maintain discipline or a good plan will pass the Senate and then turn into a bad un filibusterable plan in the conference committee. I never imagined that a plan which consisted only of eliminating the ceiling would pass any majority Republican body. No bill no conference committee and no bill no problem with people deciding they don't like it after all now that it is a real possibility.

Now I want to disagree more radically with they guys (and gal) being Reid, Pelosi, Atrios, Drum, Yglesias, and Marshall (note quick escape from official Washington to cyberspace). I think the Democrats don't need discipline. I think the Democrats need indiscipline, extreme indiscipline total (fake) indiscipline. The point is that, since insolvency of the SSA trust fund is a minor fiscal problem compared with the Bush fiscal train wreck, there are many many ways to solve the problem. In fact there are many popular populists ways to solve the problem. I see there is a problem with the Democrats presenting a Democrat plan. I think that there should be a Democrat plan of the week; each appealing to most Americans and unacceptable to Republicans. That is, I thin that different Democrat senators should propose different plans. This complete chaos of clear ideas will make it impossible for the Republicans to reach a deal in the Senate in order to set up a conference committee. They will have the option of betraying their principles and their contributors in exchange for one vote in the Senate. The vigorous (fake) debate among Democrats will give the impression of ideological flexibility and great effort to solve the problem.


So senator 1 should say "I have a plan to make the SSA trust fund solvent without any cost to most Americans. I think we should eliminate the Ceiling."

Congressman 2 says "Well sure Senator 1's plan would work and it is much better than the Bush plan, but it hits the upper middle class. I think we should restore the estate tax and use it to make the SSA trust fund solvent"

Senator 3 says "well plan 1 and plan 2 would work and are much better than the Bush plan, but I like the idea of making a killing in stock so the SSA should invest in Stock"

Senator 4 says "well plan 1, plan 2 and plan 3 would work and are much better than the Bush plan, but I am worried about a stock crash. The safe part of stock is the dividend, the risky part is the capital gain or loss, so I think the SSA should be funded partly with a tax on dividend income (like the one Glenn Hubbard convinced Bush to cut).

Pundit 5 says "Finally Democrats are trying to solve the problem instead of just saying no. Their plans 1 through 4 are better than the Bush plan. However I am an independent (lying in the same way but not the same direction as O'Reilly) and I prefer spending cuts to tax increases. I notice that the social security shortfall is roughly equal to the absurd medicare prescription drug benefit give away. §Why not allow the medicare administration bargain for lower drug prices and use the money to cover the SSA shortfall.

(the last has to be an "independent" because it is better not to mix up medicare and social security)



The plan of the week strategy is like a filibuster in that, if succesful it will prolong debate not just in the senate but on poliitical talk shows. I mean reporters want something new. If the Democrats give them something new every week, they might cover the Democrats. This will extend the Social Security debate (which is a very good thing for Democrats). I think the analogy is Marathon (not the race the battle) and argue with John Milton that "our maniples will defeat the phalanx of the enemy" or something. The Republicans could not take advantage of these fake openings, because the lack of ideological rigidity of the Democrats would be so extreme that they would have no idea of who to deal with. Also the plan of the week would show how easy it is to think of a better plan than the Bush plan.

One might argue that the Democrats do not need a new strategy, since they are clearly winning the battle on social security reform. This ignores the fact that the battle has also caused approval of Bush and Republicans generally to plumment. The Democrats need to find a way to snatch debate from the jaws of victory.

Friday, May 06, 2005

I am Spartakus too

Boing Boing via Brad DeLong



Phillip Lenssen blogged some material about a 'Search Engine Optimizer' (a company that helps web-developers inflate their rankings with search-engines) called Search Engine Optimization, Inc. [SEO, Inc] The service had all but vanished from Google's database, and Phillip, a commentator on this industry, noted that this boded poorly for the company, indicating that they'd probably done something wrong to incur the wrath of Google (the 'Google Death Penalty'), which meant that they ended up looking totally incompentent: not only couldn't they improve your site's PageRank, they couldn't get themselves ranked on Google.

The company responded with a threatening, bogus Cease-and-Desist letter telling Phillip that he had to take his page down or face legal action.



Link to Google Cache of Lenssen's article

Link to PDF of cease and desist letter

Thursday, May 05, 2005

Complete Jim Jeff Guckert Gannon for GOPusa opus here at Blogslut (also thanks Ms Blogslut not only for the tireless research with the way back machine but also for making a permalink).


Funny google referals to this Blog

According to www.google.ie I am the web's 4th leading expert on Kaletra big capsules. My reaction ? What the hell is Kaletra ?

Also where is ie ? is that Ireland Iceland or what ?

according to www.google.co.uk I am the webs 6th leading expert on stochastic sex (if only).

According to www.google.com I am the web's 2nd leading expert on Brian Brendle. My reaction ? Who is Brian Brendle and why did I post about him ?

According to www.google.jp I am the web's 10th leading expert on Rexon Ryu. This is surprising because I don't seem to have misspelled his name (my usual root to google prominence).

According to www.google.jp I am the web's 4th leading expert on polygyny disadvantage

See comment to google.co.uk above.

I love referrals from www.google.jp, because I find kanji kool.


Kevin Drum says that Bob Balls endorses Robert Waldmann's proposals for Social Security.



I forgot to mention this yesterday, but the Century Foundation has published a paper by über-mega-lifetime Social Security guru Bob Ball that outlines a "relatively painless solution" for restoring Social Security to solvency. Basically, it raises the payroll cap a bit, dedicates estate tax revenue to Social Security, and invests a portion of the trust fund in the stock market.



I argued for Balls' point one here here here here , here here, here, here, here.
I argued for Balls's point two here.
I argued for Ball0s point three here, here, here, and here.


I disagree with Matt Yglesias

I decided not to post for a bit so that solerte Italian magistrates will notice that anything Indymedia did I did sitting right here in Italy (magistrate guardate il post sotto questo).

I almost resisted reporting a disagreement with Matthew Yglesias who opposed giving money to college students here.


I'll also note that anyone who thinks the Liberal Democrats have gotten to Blair's left by opposing fees for university students needs to think harder. Free college tuition is a subsidy to the upper middle class, not to the poor. Given the availability of student loans, the main barrier to higher education for working class kids isn't tuition, per se, it's primary and secondary school systems that don't let them compete on a level playing field in the admissions sweepstakes.



I think that this shows that he has not completed his transformation into an economist (congrats Matt). To me as a regular guy, his argument makes sense. However, as an economist I must note the alleged relevance of supply and demand in possibly affecting relative prices. The economist's argument is that egalitarians should be very eager to subsidize university education, because that will cause an increase in the supply of graduates and a decline in the wage differential between Universtity graduates and non graduates. Thus if you want to take money away from a group of people, you should give money to others in order to convince the others to become like the people you want to hammer.

There is strong evidence that US wage inequality is closely related to the return to diplomas, which is strongly influenced by exogenous factors like the war in Vietnam (which caused the most amazing people to discover an interest in studying the most amazing subjects just ask the revs David Stockman doctor of divinity and Gary Hart doctor of divinity) and the GI bill. The periods of declining or stable inequality in the USA have a lot to do with sudden incentives to go to university. Of course the fact that the curriculum in the late 60s and early 70s had an arguably excessive focus on smoking pot and occupying the deans office might also have had an effect on the decline in the economic return to higher education.

I say pay people to go to college to soak over priveledged college graduates like Matt and me.

Wednesday, May 04, 2005

Censorship of the Web in Italy


My Translation with comments in [].

Pope - The magistrate Marco Patarnello has ordered the [temporary] preventive seisure of the site indymedia [http://italy.indymedia.org] for villification of the Catholic faith and of the Pope. The prosecutor Salvatore Vitello requested this action, since an investigation by the DIGOS [police specialised in crimes against national security] revealed that there were montaged photos on the site showing Pope Benedict XVI in a Nazi military uniform.

In the leading leftist site, the Pope was called a "Nazi" and criminally insulted with insults in Spanish. Indymedia belongs to the Brazilian firm Imc, sso the prosecutor has decided to make an offial request that foreign judges take note of the act.

The authorisation of the minister of justice is required to open an offical judicial investigation of the crime of villifying the Pope. The prosecutor has already requested this action. In ordering the preventive seisure, the magistrate accepted the prosecutors assertions holding tht the content of the site displays contempt both for religious sentiment and for the Pope's person. The criminal insult against Benedict XVI would therefore be evident, as would that against the Catholic faith which is protected by the norm in the criminal code which declares villification to be a crime.


PAPA - Il gip Marco Patarnello ha disposto il sequestro preventivo del sito Indymedia per vilipendio della religione cattolica e della figura del Papa. A sollecitare il provvedimento era stato il pm Salvatore Vitello, in quanto dagli accertamenti della Digos era emerso che sul sito vi erano fotomontaggi di Papa Benedetto XVI in uniforme militare nazista.

You got problems over there in the USA. We have problems over here in Italy.

A note for the puzzled: Yes the Italian Constitution guarantees freedom of speech. However, since it also guarantees the right to health (not health care health) and the right to a job (well the unemployment rate is down to about 9%), rights guaranteed in the constitution are not trumps. They are hopes and wishes not absolute requirements. Many laws declare various speach acts crimes even if they are not part of conspiracies. The only politician who advocates change is Umberto Bossi the foul mouthed head of the Lega (which he claims has a hard on). He support for freedom of speech is, to say the least, not disinterested.

Original text at La Repubblica.

Story from Reuters.

update: I can't get indymedia to open, but I think that is just because the news has lead to it being overwhelmed with traffic.

Update 2: I have gotten through to http://italia.indymedia.org. The huge spike of traffic due to the "sequestro" has subsided. Once I got there, I learned that they have also been under denial of service attack for a while. Indymedia's legal responsibility is unclear. They claim that they allow people to post without editing the posts. This means that, in the USA, they would be protected. Of course in the USA the post would not raise legal issues, since the USA takes freedom of speach seroiusly.

Another thing is that the photoshopped photo does not superimpose the face of Benedict XVI on a uniform like the luftwaffe antiaircraft brigade uniform he wore from the time he was drafted and did not choose immediate martyrdom until the day in 1944 in which he risked execution by deserting. Instead it appears to be superimposed on what appears to me to be a brownshirt (SA) uniform. At least the uniform has a prominent armband with a swastika. This weakens the argument that the insult is factually accurate, since it suggests that Benedict XVI was a nazi not a draftee of the Nazi goverment. Thus the post is an extreme expression of opinion, not a figurative representation of fact. Also the verbal insults (which are not in Spanish on the site itself pace La Repubblica) are not factual, they might be considered false or they might be considered metaphorical expressions of opinion, but they are not literally true.

In any case to clarify the legal issues I hereby demonstrate that if anyone is guilty I am. I am blogging from via delle vigne di collereti 6 I-00044 Frascati (RM) and clearly subject to Italian law. I am Robert Waldmann Nato a Washington DC il 9/11/1960 e residente a via delle vigne di Collereti 6 I-00044 Frascati (RM) codice fiscale WLDRRT60S09Z404T and I am hereby committing the crimes of vilipendio della religione cattolica e della figura del Papa if anyone is.

Update: I removed the actual vilipendio. I'm not afraid of the Italian state but this site's google referrals dropped suddenly the day after I posted it and I suspect that google suspects that I am a n*zi or something. Big Brother is trying to watch you but he doesn't have google's algorithms. Might be I got in trouble over the post above "funny google referrals to this site". Probably I am just paranoid.

I will just translate the last line of the original alleged vilipendio (which was certainly not factual but which I consider a legal metaphorical expression of opinion).



QUESTO PAPA e' proprio intollerante , na*ista , schiavista , odia le donne in maniera particolare e metterebbe nei forni gli uomini sessuali !!

This Pope is really intollerant, n*zi, pro slavery, especially hates women and would put sexual men in the furnaces.

Notice the last type of potential victims of Benedict XVI. I think anti Pa meant to write omosessuali (homosexuals). This does tend to support the idea that anti Pa is not Italian. Readers of my efforts to write Italian will mention the mote in my neighbor's eye and the beem in mine.


Smoking Gun ?

Douglas Jehl reports on leaked transcripts of interviews with the staff of the Senate Foreign Relations Committee

"Foley [former head of the CIA weapons proliferation center] said he remembered 'being Jarred' when Frederick Fleitz, Bolton's top aid, told him in a phone conversation that 'John thinks this guy ought to be fired.'"


Steve Clemons wrote some time ago "I want to remind readers that John Bolton emphatically denied harrassing or abusing staff and that he denied clashing with individuals over intelligence estimates. Bolton said he never tried to have anyone fired. John Bolton lied."

Bolton did not try to get Foley fired, so he doesn't have an obvious ax to grind. Bolton still has full confidence in Fleitz, which would be odd if Fleitz dreamed up the whole thing. Bolton was under oath. Sounds like a felony to me.

To me this is relevant, since previously witnesses have only quoted Bolton saying he had lost confidence in this or that guy and wanted him transferred out of his only area of expertise. If he were a defendant, Bolton could get off by claiming that his testimony that he didn't ask for people to be fired was technically true, even though it was obviously dishonest.


Social Security Reform

I think that Matty Yglesias is 90 % right here

I particularly like "Next best, raise the FICA cap so that it covers 90 percent of payroll and change the indexing formula to ensure that it covers 90 percent of payroll forever" except for two things. First why only 90 % of payroll ? Why not 100% ? Second why is this his third choice after doing nothing and hitting the State governments (again) by making their employees bear part of the SSA legacy debt ?

I think that Yglesias makes a very threadbare argument which makes no sense at all



So on Social Security: What is to be done? Ideally, nothing. The notion that we need to achieve perpetual solvency in 2005 for a program that's in balance into the 2040s seems to be based on a version of the old adage that "a stitch in time saves nine." And so it does. But you don't open up your closet and start stitching up your least threadbare sweater. The future is uncertain. We can't know right now if this Social Security deficit will even exist, much less how big it will be. The first thing to do is to work on the on-budget portion of the federal government, primarily through tax increases



It seems that Yglesias supports tax icnreases so long as the new revenues are not put in the social security trust fund. To me this makes no sense at all. The trust fund provides a positive (tiny) amount of protection from idiot boondogles. It is true that it is not enough to protect Americans retirement income from the Bush administration, but, really, isn't that asking a lot. This is the bunch which claims the right to lock up anyone they want forever so long as the President chooses to call him an enemy combatant. You can't expect some office in West Virginia to stop Bush when the Constitution can't even slow him down.

But I'll grant for the sake of argument that the trust fund is a fraud and thus that social security taxes are just taxes. That would still mean that an increase in social security taxes is just as good as an increase in income tax. There is nothing that says FICA has to be regressive. The fact that it is currently regressive makes it easier to raise social security taxes for rich people, since starting from roughly zero there is no way to go but up. I think that liberals oppose the idea of prefunding social security, because it has been a scam in the past. I think that FICA is so aweful now that it should be reformed. Saving social security is a useful argument for FICA reform.

Most of all remember, the Democrats are in opposition. They don't have to get to yes. If the Democrats propose an excellent and popular policy which is anathema to Republicans, they win even though it won't be enacted. I think that policy is elimination of the FICA ceiling.

On the no strategy strategy he refers to his host Joshua Marshall who argues that Democrats are like drunks and they have stop trying to be clever cold turkey. Remember that guy who megawhupped the Democrat candidate twice who said "honesty is the best policy" (didn't think you would. his name was William McKinley).

This means that making policy based on polls is a bad idea. However, sometimes occasionally, by coincidence I guess, the majority is right. Right now the majority of Americans want to raise the FICA ceiling and change nothing else about Social Security. I am puzzled and delighted to find that I agree with most of my fellow citizens. I am even more puzzled and not at all pleased to disagree even 10% with Matthew Yglesias and company.

Tuesday, May 03, 2005

Now will CNN cover privacy/identity theft issues ?

Reuters reports "Time Warner Inc. on Monday said data on 600,000 current and former employees stored on computer back-up tapes was lost by an outside storage company."

And has Brad Blogged this ?
"In March, a laptop containing data on 100,000 graduate students, alumni and applicants from the University of California at Berkeley was stolen from a campus office."

Google is no help. The blog is so huge that I can't check all the hits for "berkeley stolen" and "berkeley 100,000". Brad sure didn't mention the laptop.

Monday, May 02, 2005

Kudos to Rep John Conyers for this letter
extra kudos for using a phrase from Orwell "memory hole"

The memo is in the Times (no not the New York Times the real Times).

As claimed by the Blair government there is nothing new there. Bush and Blair had decided to invade by August 2001. They showed total contempt for international law, the US Constitution, the UK unwritten constitution, the evidence, and logic. There is no hint of interest in spreading Democracy in the memo. Of course, there was no planning for the occupation. All well known years ago. Nothing to see here folks. move on.

Update: Atrios complains that the US media have virtually ignored the memo. Kevin Drum notes that Knight Ridder has picked up the story.


Matthew Yglesias is over at www.talkingpointsmemo.com which doesn't allow comments.
This post is excellent, as usual. It demonstrates that with the analytic skills of his BA in philosophy, Yglesias can find the needle of valid argument in the haystack of economic theory (re moral hazard) He also has a good argument in political science as to why when George Allen proposs to let people do whatever they please with 4 % of payroll taxes he is saying "the future is now" just like his dad.

However Matt mixes up medicaid and medicare while being brilliantly snarky as usual



This suggests some intriguing new spin possibilities. Why do Republicans want to cut Medicare and food stamps? To save poor people from the trouble of going to the grocery store and taking kids to the doctor!




Remember John DiIulio the first of the Bush advisors who resigned in shrill uholy madness ? The thing that flipped him out was senior advisors (cough cough Rove) usind "medicare" to mean medicaid or vice versa.

Republicans are cutting medicaid (for the poor) not medicare (for the old the program they expanded). It is obvious that they are cutting programs for the poor not the old. Old people are numerous, turn out to vote and have time to find out which politicians are trying to cut their benefits and end their careers (third rail remember). Clinton and Gingrich each tried to touch medicare and remember what happened next.

It's easy really. republicans want to cut anything with "aid" in the name (foreign aid, aid to families with dependent children, and medicaid).


Al Gore Claims that Right Wing Zealots Invented the Internet.

Digby Quotes and comments



While gingerly tip-toeing through the dreck [at Little Green Footballs], I came across the dumbest, dumass rightwing post of the week (and you know how tough the competition is for that.)

Reacting to a quote from Al Gore's speech last week (which was, btw, just great) one of the tiny chartreuse pee-wee players said:



"This aggressive new strain of right-wing religious zealotry is actually a throwback to the intolerance that led to the creation of America in the first place," Gore said as many in the audience stood and applauded.

Another thing that gets me about this statement is the hypocracy of it. I get told by Leftists all the time that this nation was founded by enlightened folks who wanted to create a secular nation. Does anybody else see the logic error in stating that religious zealots wanted to create a secular nation?





Are these people allowed to drive?



Hell if failure to understand plain English worked in 2000 why shouldn't it work in 2005? Gore did not claim that he invented the internet (I don't even remember what he really said) any more than "led to the creation" meant "wanted to create". It is quite likely that the LGF poster did not want to win the fierce competition for the "dumbest, dumass rightwing post of the week, " but his comment lead to him winning it. I write probably because I would bet even money that the comment is a deliberate parody of wingnut idiocy.

Given my page rank, I can link to LGF without fear while Digby links to catch.

Catch catches one lie but doesn't bother to mention the other. "In a speech to the wacko-leftist group MoveOn.org, Al Gore showed that the Democratic party has moved on from those primitive "Bush=Hitler" talking points" The Democratic party never compared Bush to Hitler, nor did MoveOn.org. The LGF Charles is hinting at a reference to the "Bush in 30 seconds ad" posted at MoveOn.org (which is, by the way, technically not the Democratic party). MoveOn.org had no way to pre-screen mpgs posted in order to participate in the contest and promptly removed the offensive proposed ad. Does Charles want to be responsible for all the comments on LGF (see above and recall the LGF quiz)


Why did Bush feel the need to denounce Kim Jong Il just now ?

Is he insulting the craziest nuclear armed dictator in the world in order to open a second front on the assult on Lincoln Chafee's integrity ?

Chris Nelson wrote a satirical paragraph in which he "had intended that the satire would be clear, due to the very outrageousness of the idea that a serious professional such as the NSC's Mike Green would write talking points containing the insulting language used against N. Korea's Kim Jong-il, in President Bush's Thursday evening press conference." Steve Clemons took it seriously and I was amazed and wrote a pointless post (below) which does not show due respect for Clemons or Nelson (who are two national treasures in my humble opinion).

However, Nelson's apology and clarification is available to the public as a comment on Clemons' post (unlke his expensive Nelson Report) so I will quote away.



We should have simply underscored the President's statements by asking what they indicate about his true intentions. We should have noted that they echoed, almost to the quote, the 2003 speech made by UN nominee John Bolton which has become such a bone of contention. (Journalists will recall that Bolton's staff joyfully "advanced" the speech by urging the press to count the number of times Kim was named in an insulting or demeaning way...our recollection is that Bolton managed this 17 times to the President's 12.)

The Sunday Washington Post notes that the President's remarks "took State Department officials and foreign diplomats by surprise, with [the] unusually strong language...". This especially considering that Asst. Secretary for Asia & the Pacific Chris Hill was still engaged in a delicate, and difficult diplomatic mission, trying to convince China and South Korea that the US is truly serious about seeking a peaceful negotiated settlement of the N. Korean nuclear crisis, and trying to persuade China that if the DPRK won't come back to the 6 Party process, then a Security Council resolution at the UN should receive China's support.



Now there is no need to look for ulterior motives when Bush is anti-diplomatic, but I wonder if his aim wasn't to make the administration line correspond to Bolton's personal foray into Kim Jong Il bashing. Still, given how Bush can't stand to lose political battles and doesn't give a damn for diplomacy, I think he is perfectly capable of sabotaging delicate negotiations in order to retrospectively authorise Bolton's previously insubordinate efforts to sabotage delicate negotiations.


The Nelson Report or The Onion ?

Steve Clemons, who certainly seems to be a extraordinarily honest and scrupulous but who did serve as "Executive Director of the Nixon Center in Washington" appears to have played a dirty trick on the Bush administration passing off something which could only have been published in The Onion as part of a Nelson Report. (conveniently available only to subscribers).

According to Clemons Nelson has access to an internal memo in which Bush was advised to argue among other things that Kim Jong Il is "a leader who 'threatens and brags'. That last part will subtly remind Asia of the big differences between Pyongyang and Washington,"

This must be a joke. The aid (named Green) could only have written that as an unsubltle hint that he was being forced to give advice that he considered unsound.

In fact, the reference to the Nelson Report has vanished from the Washington Note.

Ah I see in comments (from Nelson himself)



SINCERE apologies for our ill-advised attempt at satire and irony in the opening paragraph of Friday's Nelson Report on the Korea situation. The remainder of the Report was deadly serious. We had intended that the satire would be clear, due to the very outrageousness of the idea that a serious professional such as the NSC's Mike Green would write talking points containing the insulting language used against N. Korea's Kim Jong-il, in President Bush's Thursday evening press conference.



An insider like Nelson should understand that, when it comes to the Bush administration, smart experts like Steve Clemons can easily mistake satire for reality.


Cherif Bassiouni

update.

On April 26 I wondered why prominent US nes sources didn't mention that Cherif Bassiouni was removed as the head UN human rights investigator in Afganistant after he criticized US actions. His removal was neither secret nor routine. I found it reported in The Independent and The LA Times but not in New York Times, The Washington Post, CNN or The Onion (included so I couldn't be accused of including only sources known to be in the tank with the Bush administration).

One of my many vices is to repeatedly check my pathetically few hits on sitemeter. I found a referal from technorati listing this blog as the 6th leading source on "bassiouni afghanistan". This is amazing and not only because it makes me wonder how the hell technorati orders results after searches.

I guessed that I and the searcer had made the same misspelling of bassiouni. This is one of the main ways I get visits. I don't do it on purpos, but I'm often temtped. Prof Bassiouni teaches at DePaul U, so he has transliterated his name into the Latin alphabet some time ago guaranteeing a unique official correct spelling.

So I went back to searching the above listed news sources and found that
The New York Times, CNN and The Onion spell Bassiouni the same way I do. The searches also show that they haven't bothered to report his removal. My search of www.washingtonpost.com for Bassiouni gave no results so maybe they have special rules for spellings of names of professors at midwestern universities or something.
Of course CNN and the Post have more important things to write about.

Again, I am mainly disappointed in The Onion, but it does have an excellent article not by Tom DeLay

What does Bush have to do to get some coverage of his efforts against human rights inspections ? Grow dreadlocks and sing "I laid off Cherif but I did not fire his deputeeee?"


The Defence Department has released a report on the death of Nicola Calipari.
This is the report which Italian representatives in the binantional investigation refused to endorse. The report as released is, of course, highly redacted with among other things the name of the third person in the car (Andrea Carpani) blacked out.
Kevin Drum notes that the released document is a searchable *.pdf which can be saved as text. All of the redacted portions of the report can be read if the report is saved as text.

Saturday, April 30, 2005

Picking on Matt Yglesias to take revenge for him scooping me on picking on Jonathan Weisman (see below).

Yglesias writes "Grassley Wants To Do What?

Chuck Grassley, chair of the House Ways and Means Committee, is charged with pushing some kind of Social Security bill through the world's second greatest deliberative body. He's also got some sort of grand plans:" Ooops we are mixing up our great deliberative bodies here. "Chuck Grassley" should have been replaced with "Bill Thomas" or maybe "Billy Thomas" to maintain the familiar tone. Thomas in the no longer ethics free zone not Grassley at nuclear option ground zero.

Also Yglesias seems to have a tin ear for Republican euphemisms being puzzled about ""won't just be a Social Security bill," but would deal more broadly with retirement security, including new ways to encourage savings and provisions on long-term care." back to Weisman for a longer summary of Thomas's grand plans



In a news conference, Thomas stressed that any bill out of his committee would address far more issues confronting an aging nation than just Social Security and private investment accounts. The committee would probably bolster private pension plans, provide tax incentives for retirement savings and long-term health care, and clamp down on Medicaid coverage for those who are not truly indigent.



This clearly can be translated into plain English as

Thomas tried to keep it from being too clear that any bill out of his committee would address far more issues confronting an aging nation than just cutting Social Security benefits and setting up private investment accounts. The committee would probably subsidize large corporations who have been cheating on their obligations to fund private pension plans, enlarge tax loopholes for capital income in the form of more generous rules for IRAs and Health Savings Accounts (as purchased in 1995 from the ethics free zone) and cut Medicaid for rich people with family incomes of $20,000 or so.

Simple isn't it. He is advocating cuts in health care for the poor, gifts to big business and bigger tax breaks for unearned income. Hell you barely have to read either paper to guess that the Republican head of the House Ways and Means committee (Thomas not Grassely) is advocating such things.

Yglesias seems to imagine that Thomas was thinking of reducing the budget deficit or helping people who have trouble paying for health care writing "The idea of dealing with long-term care could mean two diametrically opposed things. One option is that this means long-term care is putting an intolerable strain on Medicare and Medicaid so we need to find a way to shift costs onto patients. Another option is that this means long-term care is putting an intolerable strain on families so we need to find a way to shift costs onto the government." How naive. There is little chance that Thomas would think of either of those two aims. It is especially naive to assume thtat he could only be hinting at those two things.

The rule of interpretation is simple. He is a top House Republican so he is talking about cutting rick peoples taxes and increasing profits of (in this case health financial service) firms who contribute to his re-election campaign.


Getting closer but not close enough to satisfy Brad DeLong

The Press is rapidly de-bamboozling itself on press conference day plus 2. The Washington Post has a graphic showing how super rich you have to be to get your benefits cut under the Bush plan here

Jonathan Weisman has an article reporting a generally negative reception for the Bush plan on capital hill. He seems to have access to someone with access to a spread sheet
(I should have been careful what I wished for here). However, he has a bit of trouble with logic writing "Workers earning as little as $35,000 a year would lose a quarter of their promised benefits by 2065, although their benefit under progressive indexing would be 11 percent larger than the check Social Security could afford to issue by then." Hmm so how is Bush going to have the SSA pay a check larger than it can afford to pay ? He is not suggesting tax increases (after a brief flirt with raising the $ 90,000 ceiling) and concedes that private/personal/modernized/new age accounts would not reduce the shortfall (which they would increase by about a trillion). Weisman is assuming that the do nothing till the fund is exhausted plan must be followed by proportional reduction in benefits rather than progressive cuts (just as I suggested for a moment there again) Also, of course, he is using the social security administration trustees cooked projections.

Now the last time I predicted that Brad would have to be satisfied now with Weisman I got a link so I am tempted to entitle this one "Brad *must* be satisfied now." Sadly, I am not satisfied myself.

Update: Matt Yglesias scooped me by 4 full hours.


Oh My Gosh. I mean Goss's Gosh:

Ken Silverstein reports in the LA Times


Last week, the CIA sent an executive jet here to ferry the chief of Sudan's intelligence agency to Washington [big Snip] Intelligence chief Maj. Gen. Salah Abdallah Gosh , who otherwise declined comment for this article, told The Times: "We have a strong partnership with the CIA. The information we have provided has been very useful to the United States."

The paradox of a U.S.-Sudanese intelligence partnership is personified by Gosh.

Members of Congress accused him and other senior Sudanese officials of directing military attacks against civilians in Darfur. During the 1990s, the Mukhabarat assigned Gosh to be its Al Qaeda minder. In that role he had regular contacts with Bin Laden, a former Mukhabarat official confirmed.

Today, Gosh is keeping in contact with the office of CIA Director Porter J. Goss and senior agency officials.



Gosh and Goss are Gross.

I recall that right wing bloggers accused liberals of hypocricy for non denouncing mass murder in Darfur (although liberals did denounce mass murder in Darfour). Now it seems that Bush and Rice have decided that murder is OK so long as the murderers cooperate in the war on terror. This reminds me that the Bush administration only got all idealistic about Iraq when all arguments that the invasion directly served US interests turned out to be based on illusions or lies.

The article does have a very serious fault already pointed out by Island of Balta (via Kevin Drum) Silverstein quotes anonymous Sudanese officials repeated a debunked claim "Sudanese officials said their government, alarmed by the frayed ties, tried repeatedly without success to regain favor by turning over Bin Laden to either the Saudis or the U.S." but does not note that the bipartisan 9/11 commission concluded that the claim is false. Instead Silverstein quotes a denial by a Clinton administration official John Prendergast "Their promises of cooperation were totally opportunistic and were designed to get sanctions removed," making it a he said/he said not a he said/he said and non partisan investigators agree. There was no need to talk about Sudanese relations with the Clinton administration, but if the issue is raised, the very highly relevant conclusion of the 9/11 commission staff (headed by a friend and co-author of Rice) really must be noted.


Tax rich survivors to pay poor survivors.

I am gettting a little tired of advocating saving Social Securty by eliminating the ceiling on FICA and doing nothing else. I have a new idea. How about keeping the estate tax on estates over $ 1 million and committing it to paying social security survivors benifits. Thus the argument agains taxing poor rich kids who lost a parent is countered by the argument that it is needed to keep poor non-rich kids who lost a parent from becoming destitute.

Earmiarking revenues for social security clearly does not have much effect on Republican's enthusiasm for deficit spending, but it is a political winner with a small slightly good effect on policy decisions.


Conservative Craziness quoted by the Boston Globe.

OK I know it is cheating, since Nina J. Easton probably chose the dumbest things conservatives said, but she found some beauties.

''The Republicans have lost the first round of the battle, but they're winning the war," Moore insisted. ''You have to have candidates run on it. You have to win races on it."

Stephen Moore supports a claim that Republicans are winning the war by saying what they have to do, not what they have done. And what do they have to do (and surely will) ? Win elections by advocating a wildly unpopular reform. The man clearly has lost the distinction between what "wish" and "predict".



"Bush succeeded in the past three elections, including the midterm, demonstrating that Republicans could bring up Social Security and survive," said Paul Gigot, editorial page editor of The Wall Street Journal,



A clear case of pre hoc ergo propter hoc logic. Bush won elections and then attacked social security therefore attacking social security will not cause Republicans to lose elections.

The frustration of social security escaping when they thought they had it in their sites has clearly driven these poor guys crazy.


Richard Stevenson has an excellent article in the NYTimes on Social Security and Bush.

Within the limits of hesaid/he said Furman manages to explain the debate over whether Bush is trying to save social security of phase it out. Like Brad DeLong he hands the mike to Jason Furman who he gives the last word.



The end result would be a system in which many workers would rely more on the proceeds of their investment accounts and less on the government-paid benefit, and one in which upper-income people would have less of a stake in traditional Social Security, potentially undermining political support for it.

"This would represent a major change in the philosophy of Social Security," said Jason Furman, an economist at New York University and a senior fellow at the Center on Budget and Policy Priorities, a liberal research group. "If you combine progressive indexing with private accounts, you could threaten to unravel the entire Social Security system."



Exactly. Bush, the defender of the poor has to explain why he is also trying to slash medicaid. He is because the poor are weak and by making Social Security a program for the poor, he will make it vulnerable.

I have a criticism of this sentence. "White House officials said the right point of comparison is not what current law promises but what the Social Security system can afford to pay down the road; under current projections, the system can pay full benefits for the next 36 years, and afterward just under 75 percent." The structure is basically sound, Stevenson quotes White House officials who want people to compare the Bush plan to the fictional bankrupt social security administration which pays 0. He then points out that the future banrkupt social security administration will pay a lot more than zero. However there is something wrong with the attempt at calculating the numbers 36 and 75% under projectionS. There are many projections, so they do not imply one pair of values. The SSA trustees are clearly cheating to give low forecasts and their low cost forecast has outperformed their middle cost forecast (which Stevenson uses). I would use CBO forecasts. To be correct, the sentence would have to say "according to one of three forecasts by the SSA trustees."

On the other hand the proportion 75% is simply incorrect (and over optimistic given the forecast). That is the proportion in the first year after exhaustion. According the to the trustees the proportion that could be paid would decline over time. Thus the correct comparisons are too many for a newspaper article. It is Bush plan vs do nothing plan as a complex function of time of retirement and income.

If he had time and a spreadsheet (or help from a blogger with time and a spreadsheet) Stevenson could have made the comparison exact comparing the Bush plan to the non plan of paying promised benefits times 1 until the trust fund is empty then times the ratio of payroll tax revenues to promised benefits. This comparison, advocated by the White house, would imply that 45 year olds would be much better off under the do nothing plan and that all but the poorest 25 year olds would be much better off. One would have to calculate the fraction of 25 year olds who would count as lower income under the Bush plan. This fraction should decline to zero over time.

Uh Oh I am a blogger and I have a spread sheet. Maybe instead of complaining I should run the numbers [sudden scared end of post].

Update: Even without running numbers, I can compare the Presidents plan to the do nothing until the trust fund is empty then pay full promised benefits to people with income under 20,000 2005 dollars and pay to people earning over 20,000 promised benefits times what's left of revenues divided by promised benefits to people earning over 20,000. This would clearly be better for every currently living person except for very young people who will have high incomes and who should (and do) care hardly at all about their social security pensions. Bush says cut benefits but protect the poor. OK let's do nothing till the trust fund is exhausted then when (and if) it is exhausted cut benefits but protect the poor.

I'm not going to run the numbers because I am lazy and ignorant. I would have to learn more about how the system works and there are plenty of people who know already.


Jack Abramoff can think of something worse than this ?



WASHINGTON, April 28 - The government of a United States territory in the Pacific said Thursday that it had been unable to determine what work was performed for a $1.2 million contract awarded to a close associate of a Washington lobbyist at the center of a growing corruption scandal here.


The no-bid contract to promote "ethics in government" was awarded in 1996 to David Lapin, a rabbi whom the lobbyist, Jack Abramoff, later hired to run a private Jewish school, now defunct, near Washington.



Ethics corruption. Of course. Why didn't I think of that ? Also David Lapin has a very appropriate way to avoid pesky reporters "A woman answering the phone at Strategic Business Ethics in California, where Mr. Lapin is chief executive, said Mr. Lapin could not be reached for comment because of the Passover holidays." And can you think of a better name than "Strategic Business Ethics."

OK what's the next scandal ? Conflict of interest by taking money to pray for two rival firms bidding for funding for a faith based initiative ? Providing prostitutes services to influence the award of a contract for store front abstinence centers ?

I give up. I just don't have Abramoff's imagination.

Friday, April 29, 2005

Unspinning the Press Conference ?

Todd Perdum's analysis of Bush' Press conference is very harsh.

A normal essay is designed to support a conclusion which is stated at the end. There seems to be a rule of "News Analysis" that the last sentence should cast doubt on the analysis which preceeds it. Perdum's last sentence notes that Bush has been in trouble before and was re-elecyted. I think this is a concious strategy to make the news analyst appear un-opinionated and I suspect that I am one of the last newspaper readers to notice.

More seriously the analysis includes one major element of bamboozlement. Perdum appears to accept the definition of wealthy as referring to anyone with income over 20,000 a year (I don't know if he accepted the definition of middle class as including struggling millionaires) "He pronounced himself to be "moving the process along" on Social Security by proposing that future benefits grow faster for people who are less affluent than for those who are better off (a delicate way of suggesting benefits cuts for the wealthy)." I would say "benefit cuts for the wealthy" is a delicate way of describing benefit cuts for all but the extremely poor.

See Keving Drum's useful figure here
Based on the Center for Budget and Policy Priorities analysis.

Of course Atrios pointed this out already as did Think Progress.


George Orwell Might Say

Remember when Mao Zedong and Chaing Kai Shek called each other bandit traitors, running dogs and even pigs ?




"The Creatures Outside Looked from Pig to Man and from Man to Pig again; but already it was impossible to say which was which."
Conclusion of "Animal Farm"


I just read the legal advice of Lord Goldsmith to Tony Blair concerning invading Iraq

The leak then defensive release of this document must have been very painful for Blair. I doubt it will change the outcome of the election, but it shows that he has been lying. My reading of the advice is that lord Goldsmith concludes that, if George and Tony were on trial for military aggressiion, a smart lawyer *might* be able to get them off.



30. In reaching my conclusions, I have taken account of the fact that on a number of previous occasions, including in relation to Operation Desert Fox in December 1998 and Kosovo in 1999, UK forces have participated in military action on the basis of advice from my predecessors that the legality of the action under international law was no more than reasonably arguable. But a "reasonable case" does not mean that if the matter ever came before a court I would be confident that the court would agree with this view.

I judge that, having regard to the arguments on both sides, and considering the resolution as a whole in the light of the statements made on adoption and subsequently, a court might well conclude that OPs 4 and 12 do require a further Council decision in order to revive the authorisation in resolution 678. But equally I consider that the counter view can be reasonably maintained. However, it must be recognised that on previous occasions when military action was taken on the basis of a reasonably arguable case, the degree of public and Parliamentary scrutiny of the legal issue was nothing like as great as it is today.



Recall the advice was given before the war and implicitely assumes that Iraq had hidden WMD. There is no doubt that, knowing what he knows now, Lord Goldsmith would have to conclude that the invasion was illegal or eat his 13 pages of legal advice.

Very briefly the argument that the invasion was legal seems to be as follows
UN resolution 678 authorised the use of force to evict the Iraqi army from Kuwait. The ceasefire became UN resolution 687 which suspended that authorisation with conditions including WMD disarmament and inspections. The US and UK argue that violation of the terms of the ceasefire would revive the original authorisation to use force under 678. Lord Goldsmith acknowledges that this view is controversial and apparently not shared by most academic legal scholars. UN resolution 1441 asserted taht Iraq was in material breach of the cease fire (as it was since it had interfered with inspections and only invited inspectors back soon before 1441). This couldn not revive 678, since 1441 goes on to offer Iraq one last chance. The Bush administration claimed the authority to decide if Saddam Hussein had availed himself of that last chance. Of course the Bush administration force was authorised before 1441 passed.

1441 provided that, if Iraq were found to have lied about WMD and if the inspectors found violations of the cease fire including interference with them, then the Security council would meet "in order to consider the situation and the need for compliance with all of the relevant Council resolutions in order to secure international peace and security". It might seem obvious that this implies that a further decision had to be made on whether to authorise an invasion. However, the Bush administration argued that this is not true, that the authorisation is automatic . They seem to have argued that to "consider" means to talk (as the security council had) or maybe that the security council might consider a new resolution revoking the authorisation to invade in 678 and/or 1441.

Goldsmith notes that international law generally requires that responses be proportional to offenses and 1441 appeals to the mission of the security council "peace and security" and hence appeals to the judgement of the security council.

A key argument made by Bush administration officials to Goldsmith is that the US insisted on the word "consider" instead of "decide." Goldsmith notes that immediately after passage of 1441 "Many delegations welcomed the fact that there was "no automaticity" in the resolution with regard to the use of force."

He then abandons his effort to maintain the appearence of reasonable argument by claiming that the word "automaticity" does not mean automaticity but means "immediacy"



But it is not clear what they meant by this. It could indicate that they did not consider that the resolution authorised the use of force in any circumstances by means of the revival argument. On the other hand there is some evidence from the negotiating history that their main concern was that the resolution should not authorise force immediately following its adoption (last four words underlined) on the basis of "material breach" in OP1 plus "serious consequences" in OP13. The UK and US indicated that "no automaticity" meant that there would be a Council discussion before force was used.



It is painful to see an eminent English Jurist reduced to pretending that he does not understand the English language.

Aside from that, Goldsmith does not seem to endorse any of the arguments of the Bush administration. The most he says is that their claims are reasonable. More often he seems to consider them meerly arguable.


I don't know anything, but the Bush administration position seems to me to be completely absurd. It is possible that I am the first to think of the argument that "consideration" means consideration of a resolution which removed the authorisation. This argument is crazy, since it would have the Security Council considering whether to forbid an invasion of Iraq only if Iraq was found to have lied about WMD and/or obstructed inspections. The equally crazy argument that the council decided to have a pointless discussion of what to do with all options included invasion already open to all UN members is equally crazy.

All of this is based on the difference between "consider" and "decide". A dictionary suggest that, if 1441 had used "decide" then the UN Security Council would have committed to doing something, while, since it used "consider" the UN Security Council could perfectly well do nothing without backing down from 1441. Recall that Bush argued that the UN Security Council was backing down, since it didn't decide anything.

My general reading of the document, is that Lord Goldsmith is trying every way he can think to argue that the invasion would be legal and the most he can say is that many things are controversial and that it has been argued that it would be legal.

IIRC Lord Goldsmith revised his advice just before the invasion and, in the end, advised that the invasion was legal. IIRC that document was very brief. I imagine it was very painful to write and would be painful to read.

Thursday, April 28, 2005

But Did He Inhale?

is a good headline.

Wednesday, April 27, 2005

Dennis Hastert is a genius (in reverse)

The Post reports that Hastert has decided to reverse controversial changes (elimination) of House ethics rules. "A congressional aide said that changing the rules will mean "a couple of great days for Democrats" but that Republicans have calculated this will deny them long-term use of the ethics issue heading into next year's midterm elections."

But wait, Hastert has not decided to completely reverse all of the changes. Instead he seems willing to partially reverse only the automatic dismissal rule.



A House Republican leadership aide said that the automatic-dismissal rule is "the rule that is most commonly believed to be designed to protect Tom DeLay" and that it was "impossible to win the communications battle" on it.

Leaving his office last night, Hastert would not say what form his recommended changes will take and suggested that one option might be to lengthen the time before the automatic dismissal occurs, to perhaps 90 or 120 days.



This means that the Democrats will have a couple of great days followed by great weeks while Hastert insists on keeping, say, the rule that allegations can not be investigated unless a majority of the committee agrees followed by a couple of great days when he concedes. Hastert has guaranteed that efforts by House Republicans to protect DeLay will stay in the news along with any possible reports of newly uncovered ethical lapses of Rep DeLay (if he has a habit of ignoring ethics and wasn't just careless about a credit card number, the job description for his wife and some champagne in a hot tub).

Obviously the Democrats are not accepting a compromise, since they know they are right and that debate on the issue helps them politically.



The ethics committee's top Democrat, Rep. Alan B. Mollohan (W.Va.), said that if the Republicans rescind all three rules changes made in January, Democrats would vote to let the ethics committee operate. "That would return you to rules that were fashioned in a bipartisan way," he said. Without a full reversal, Democrats will demand creation of a bipartisan ethics task force, he said.



Now Hastert might just be dumb, but I think he also has to get DeLay's permission and DeLay cares more about delay than the Republican party.

update: In the event the Repubs rolled all the way over. Too bad.


More Senate Terminology

The Nuclear Option is Lott's term for changing Senate rule by claiming that the change is no change. I read somewhere the tinfoil hat idea that Lott deliberately tricked Frist into promising to go nuclear in an effort to get his old job back. Inventing the term would fit that scheme wouldn't it.

I proposed the thermonuclear option for the Democrats threat to respond by obstrucing everything.

Now they have discovered a much more precise weapon which will have less fallout. By ignoring an unwritten rule of the Senate they can force votes on populist amendments looking good and hurting Republicans at the same time. This clearly is the neutron bomb option.


Brad DeLong has criticised Jonathan Weisman from time to time for excessive Bush friendliness. I expect that Brad is satisfied with this column. I personally have no complaints about the headline (for a change).

The news from the Senate Finance committee seems to be
1) Kent (chainsaw) Conrad still has his finger in the wind (isn't it cold up there Kent).

I used to be a big fan of his. When he was first elected to the senate he said he wouldn't run for re-election if the deficit wasn't eliminated ... and he didn't.
I'm not so thrilled now, but I do think that if Wesley Clark gets the nomination in 2008, he should look to the far North for geographic balance. A Clark-Kent bumper sticker would be worth ignoring timidity on private/personal/modernised/Jazzy/Rockin' accounts.

2) Snowe seens solidly against personal accounts. I'd say this means game over. My guess is that it is becoming safe for Republican moderates to break with Bush and it is never safe to be against social security. Bush (and Frist) seem to have managed to create a coalition of Democrats and Republican Moderates. Pure political genius in a way.

3) This guy Ferrara is totally crazy. I wonder why Grassley invited him. Does this mean Grassley is inclined to abandon ppmjr accounts and wants a wild eyed advocate to make them look bad ?

Weisman will earn no turkee for quoting Ferrara at length. Also, I suspect that Senator Thomas was arguing against Ferrara more than Bush. Since the difference is only in degree of fiscal and mental imbalance, that is tough, but I think his comments could have been spun to seem to be a defence of only the twice as crazy proposal.

Tuesday, April 26, 2005

Ok a bit stuck on the Washington Post
I just want to note two things. Two front page articles by reporters named "Dana". When waws the last time that happened ? Second who the hell is writing the headlines
on the Web page ? The article "Report Finds No Evidence Syria Hid Iraqi Arms" is given the new web headline "Report: No Proof Syria Hid Arms." "No evidence" is a bit stronger than "no proof" no ? The article with a buried lede about hwo the Republicans are caving on the new ethics rules has the web headline "Lawmakers Tidy Up Records" as if the problem were typos, smudges and coffee stains. Finally the aticle about how the chance this congress will cut out private/personal/modern/jazzy accounts is entitled "Personal Accounts Not Certainty" rather than the more nearly reasonable "Personal Accounts: Certainly not" which would be just a bit strong.


Republicans Cut and Run

Another nice article with a wimpy headline in the Washington Post.



House Republican aides said yesterday for the first time that they believe they will have to reverse or modify the ethics rules that were passed on a party-line vote in January and have caused Democrats to refuse to allow the ethics committee to organize. Republican leaders had been trying to avoid a new floor vote over the rules, but aides said they now are convinced that they need to get the committee going so that Democrats cannot accuse them of squelching an investigation of DeLay.



Aren't they supposed to announce these things on Fridays ?

What are they going to announce on Friday "Republican aids requesting anonymity suggest that the Republican caucus will replace Delay with Pelosi","Republican congressional aids requesting that no one mention their gender, propose removing Tom DeLay's feeding tube", "Republican aids requesting that no one mention their species, suggest that the Republican Caucus will declare Al Gore to have been elected in 2000" ?


Grassley to Bush: Shut Up

This is stunning. It appears that Charles Grassley has already given up on private/personal/modernized accounts. The headline however, is, shall we say, a bit understated.



Republicans on the Senate Finance Committee signaled that they will not insist that personal accounts be part of the legislation and that they will not seek further details from President Bush about his plans for the government-run retirement program.



I love the part about not seeking further details from Bush.

I like part of one of the 4 proposals under discussion



Today's hearing will examine four plans that would keep the program solvent through 2080 in a variety of ways. Only one does not include personal accounts; it calls for an increase in the wage cap, an increase in the payroll tax and a reduction in certain payouts.




I think the Democrats should say "We are delighted by the excellent proposal by our estemed colleague and chairman Senator Charles Grassley. However, we do propose two small modifications. We see no need for the payroll tax increase or the benefit cuts, since eliminating the ceiling will make Social Security solvent."

Of course, I've said that a few times already.


Hmm must say I never thought of linking to The Daily Jimbo either
(because I didn't know it existed). The Daily Jimbo linked to this blog, and I believe in reciprocity. The link was from a long post about Hayek, but I think this post about Spock is much cooler.


I never imagined I would link to National Review on Linebut this is important.

"Before boarding his flight to Crawford to meet with President Bush Monday, Saudi Arabia's Crown Prince Abdullah presided over the arrest of 40 Pakistani Christians on Friday. Their crime? The Pakistanis were caught praying in a private home in the capital Riyadh in violation of the state's strictly enforced religious law that bans all non-Muslim worship."

I am also amazed that ThinkProgress linked to the NRO. The ThinkProgress post could be seriously damaging to Bush if anyone whose world view was exclusively centered on Christianity visited the site.


I disagree with point 4 of Harry Reid's Agenda



4. Relief at the Pump (S. 847). Democrats plan to halt the diversion of oil from the markets to the strategic petroleum reserve. By releasing oil from the reserve through a swap program, the plan will bring down prices at the pump.



That is absurd. US gas prices are way too low. A reasonable proposal would be to increase the tax on gasoline. Of course I understand that the proposals are pure politics and will never be enacted. It is very exciting that the Democrats are threatening to bring them directly to the floor (they have refrained to follow one of the Senates unwritten rules). Although wasn't Kos supposed to be spending time with his son ?

This is brilliant as it will scare Republicans into voting against the nuclear option. For this statesmanlike purpose, the threatened amendments should be red meat populism preferably as unstatesmanlike as possible (as point 4 is). Still, I think that convincing Americans that they have to pay more for gas is important.

Before someone says "yeah well how would you like to pay $5 a gallon for gas" I point out that I live in Italy and I do. Before someone says "You're just jealous" I will post and run.


Why Wasn't the Firing of Cherif Bassiouni reported in the Newspapers listed below.

Nick Meo reports in The Independent



The UN's top human rights investigator in Afghanistan has been forced out under American pressure just days after he presented a report criticising the US military for detaining suspects without trial and holding them in secret prisons.



via Americablog

Taking a page from Anne Coulter's book I searched the web sites of The New York Times, The Washington Post, www.CNN.com, and The onion for "Bassiouni" and found no reference to his dismisal which is neither secret nor routine.

LA Times has it here

I'm kind of disappointed about The Onion.

Monday, April 25, 2005

Wow I got the first comment in on a post by Matthew Yglesias.


Culture of Life Reaches Outer Limit of Idiocy

via Atrios

First they came to protect the embryos, then they came to protect the glastrulas then they came to protect the blastocysts, then they came to protect individual isolated human genes.

I confess. I am a murderer. I have killed millions of human cells even as I type this post, but you are no better.

There appear to be real live human beings who are able to argue that eating rice which has been modified by the addition of a human CPY2B6 gene "will smack of cannibalism."
The Independent cites un named environmentalists who, I assume, don't want to make total fools of themselves. However they do have an attibuted quote "Sue Mayer, director of GeneWatch UK, said yesterday: 'I don't think that anyone will want to buy this rice. People have already expressed disgust about using human genes, and already feel that their concerns are being ignored by the biotech industry. This will just undermine their confidence even more.'"

What's next ? people objecting to eating atoms which have been in other people. Hate to ruin you appetite, but the only alternative is starvation.


Real Judicial Activism

Many have noted the hypocrisy demonstrated by Bush who claims to support democracy but has no problem with efforts to keep Andres Manuel Lopez Obrador off the Mexican Presidential ballot.

Fewer have noted that this is an extreme case of judicial activism. The way to keep Lopez Obrador from running was to remove his immunity from prosecution so that he could be indicted for a minor infraction. The infraction was, when acting as mayor of Mexico city, ordering the construction of a road to a hospital. This was an infraction, because Lopez Obrador ignored a judges injunction. Now think of how many politicians in Washington would love it if whenever they disobeyed a judge they could be kept from running for office.


Thermonuclear option

One of the signs of serious blog addiction is that I am interested in the Republicans' efforts to claim that they never called the nuclear option "the nuclear option". One of the more clever efforts (won't bother finding the link) is the suggestion that it is only called the nuclear option because of the fierceness of the Democrats' possible response. This is a problem. I think the Democrats' option of full court obstructioninsm needs its own name. How about the thermonuclear option.

The Republicans want to call the nuclear option "the constitutional option." Clearly aside from trying the press to adapt to their change in spin (again) they are pushing for a totally biased phrase. In fact, the nuclear option is close to unconstitutional. The rules of the Senate are supposed to be made by the Senate and the Senate has decided that they can only be changed by a super majority. The nuclear option consists of making a huge change in the rules by claiming that it is not a change. The plan is (or was if they are chickening out) for Cheney to declare that filibusters are currently not allowed in debates on approval of judicial nominations and for a simple marjority to confirm (dishonestly) that his (dishonest) reading of the current rules is accurate.

It is worth noting that a ban on filibusters would require a definition of a filibuster, which is impossible, since any minute of a good filibuster is indistinguishable from normal debate.


Berlusconi's new cabinet was announced today (in record time)

La Repubblica doesn't even pretend that this story is comparable in importance to Pope Benedict XVI. One key addition is Giulio Tremonti formerly economics minister, then spending more time with his family, now deputy prime minister. To me this seems to be a deliberate slap in the face (sgara) for the two parties UDC and AN whose doubts about Berlusconi caused the crisis. Their one political accomplishment in the first Berlusconi government was getting rid of Tremonti. Note the extreme enthusiasm shown by Gianfraco Fini (deputy prime minister, foreign minister and top guy in AN).

The other big theme is more subsidies for the South. The Lega Nord is a powerful member of the coalition and their main theme is that hard working northerners should not be subsidies to pay for corruption in Southern Italy. Berlusconi has tended to agree with them (he's scared of them since they brought down his first government in 1994). This lead to some remarkable results in the recent regional elections including the election of Nichi Vendola (still communist and openly gay) as presidente of deep South Puglia (the heel of the Italian boot). I'm not holding my breath until say Louisiana follows the lead of Puglia.

Thus Tremonti, who was a relatively consistent advocate of market oriented reforms and fiscal rigor, is now enthusing for more subsidies for the South.

Also there is a new minister without portolio with the portfolio of "Sviluppo e la coesione territoriale" that is "developement and territorial cohesion" both of which words unambiguously "mean more subsidies for the South" in the Italian political context. I have clearly not managed to translate the Italian "dicastero senza portafoglio" since the closest I can come is "portfolio without portfolio" but you understand there is a political crisis, compromises must be made, and hairs (in particular lana caprina) must be split. Clearly the aim of this new portfolio without portfolio is economic stimulus and so it is appropriate that it will belong Gianfranco Micciché who had a stimulant (cocaine) delivered to his office in the economics ministry.

note that I write this in Italy where libel and slander "calunia" are crimes.

Clearly when he claimed that John Bolton is a diplomat, Bush was challenging Berlusconi's title as king of political comedy. Pathetic. Bush isn't in the same league.

Sunday, April 24, 2005

The real origin of intelligence failures is shown here.


"I explained to Christian that it was a political judgment as to how to interpret this data, and the I.C. should do as we asked and sanitize my language as long as sources and methods are not compromised," Mr. Fleitz wrote to Mr. Bolton, referring to the intelligence community.

In fact "it was a political judgement as to how to interpret this data" could be the slogan of the Bush administration. I won't nitpick and point out that, while there is only one internets, data are plural. I will note that the Bush administration is clearly convinced that the interpretation of data is and should be a political matter. They don't make this so clear in their public announcements.

Finally I wonder if Mr Fleitz is still employed by the U.S. government and, if so, why ?

Friday, April 22, 2005

In Rome (you know the city where they had the conclave) up on a hill the sideshow is underway.

Prime Minister Silvio Berlusconi has resigned because he wants to keep the job. The cabinet ministers of one party in his coalition (the UDC a fragment of the Christian Democrats also known as the White Whale) had all resigned indicating some dissatisfaction with Berlusconi. However the UDC promised to continue voting confidence in parliament. Once I thought in a parliamentary system coalition partners gave votes in exchange for ministries. By now the UDC's choice seems almost sane.
Another party (AN ex fascist and they are still trying to figure out what they are instead) threatened to do the same. The ex fascists are clearly positioned, along with the UDC, as the moderate pro social welfare wing of the current majority.

Now The president of the Republic, Carlo Azeglio Ciampi, has to try to find a candidate prime minister who can win the support of parliament. Since the current majority has all declared their continued confidence in Berlusconi, it would take willful blindness not to see that Berlusconi is the one.

Hmmm willful blindness. There has been a lot of that around here in the past 4 years. The majority has refused to see the clearly proven guilt of some if it's more criminal leaders. For years they neglected to act on the Constitutional courts declaration that the current TV duopoly is an unconstitutional limitation on freedom of expression, then acted by reinforcing it in response to the courts complaints (also by the way expropriating frequencies the right to broadcast over which the highest administrative court had concluded belong to someone else but which are and will be used by mdiaset/Berlusconi). They have reformed every law violated by Berlusconi so that his actions are no longer crimes or so that the statute of limitations has run out.

My current political fantasy is that Ciampi dara pane per focaccia (will play tit for tat) and pretend not to notice that Berlusconi has the support of a parliamentary majority. Won't happen, but I am enjoying the idea. He will announce his decision today, so I have to type fast.


I am reading Neither Dismal nor a Science

I teach economics for a living, so I had better try to learn how. I consider Angelica's suggestions here.


Wow two comments and an e-mail in one day.
This is new for me.

In the comment to the post below Mike Shupp explains to me that the famous victory was in "The battle was Blenheim, one of four major victories of the Duke of Marlborough in the war between England and Holland (one side) against France and her allies (the other side) around 1700."

I actually remember hearing about that on a masterpiece theater miniseries on Marlborough entitled "The First Churchill." I claim that, if forced to guess, I would have guessed that the Duke was the victorious general of the famous victory.

Go and read the comment, which argues that the victory really was important. One quibble there is a typo the XVI should be an XIV (one msut be caerful to get hte lteters in the rihgt order with roman numerals).

Angelica remains strangely courteous to me and suggests that I mosey over to her post here. On his blog, Brad made the same suggestion. I have actually been to battlepanda but didn't read the post so off I go. her comment argues against giving up on economics. Since I dialed up to e-mail a co-author about standard errors in oe regression and the correlation of disturbances in the two equations of a SUR, I guess I haven't given up. Since I got distracted and surfed blogs, I fear I am getting close.

reading all the great posts at www.battlepanda.com. I actually got to the one which linked to me (thanks again) but mainly wish I were the ethical werewolf and had invented the word "mathalicious."

I will comment on the actual post "Neither Dismal nor a Science" above.

Finally I got an e-mail


In http://rjwaldmann.blogspot.com/2003/04/isnt-there-existence-theorem-proving.html
which I really enjoyed, through what you mean by policy remained a bit
fuzzzy, it seems as if you mean some change in the institutional
structure away from a perfect market is that right?

Alas the original purpose of this email was to ask you if you
remembered what the source of the quote is? since I was pondering on
putting it in a paper (which is due tomorow).

thank you very much for your time,



Uh oh tomorrow you say (name witheld). Uhm well (name withheld) I heard Robert Barro say that, but I don't think it is written down anywhere. I never worried about my responsibilities as a blogger, but deadlines make me very nervous.

Wednesday, April 20, 2005

Recalling a famous victory

When the nomination of Robert Bork was rejected by the senate the London Economist wrote one of their brilliant snarky articles which included the phrase "but it was a famous victory." The point of the article was that Democrats had expended much effort on character assassination for nothing, since Reagan would just appoint another conservative justice. The criticism of the Democrats arguments was actually pretty mild (and some attacks on Bork were unfair). The point was that there is no point in rejecting a nomination, since any economist who knows game theory knows that the player who proposes has all the bargaining power.

The reference to the famous victory shows that the economist's correspondent remembers history better than I. Some pointless battle was a famous victory, but not quite famous enough for me to know exactly which pointless battle or who said (ironically I hope) "but it was a famous victory).

As I said I found the article brilliant. It reminded me why Brad DeLong proposed enlarging a quote of a book review by Rudiger Dornbush which began "Fans of the snotty style of the economist" and tacking it to the bulliten board above the desk we shared at the NBER.(I shared a desk with Brad DeLong I shared a desk with Brad DeLong)

It also reminded me of something Michael Kinsley wrote which I will attempt to quote from memory "I love the snappy way in which the Economist writes 'There are three things that the governement should do about this problem, even though I am not always sure that they have always decided exactly which three things before writing that "there are three things that the governement should do about this problem". In fact, I am not sure they have always decided exactly which problem." The Economist immediately recognised a kindred spirit (and you thought that newspapers didn't have spirits) and invited Kinsley over as a visiting columnist.

I think often of that brilliant article in the Economist. It came to mind when I learned that Americans have the right to commit sodomy because of William Kennedy
(O'Conner was in the majority on Lawrence vs Texas but she argued on the basis of discrimmination which would not imply that gender neutral anti sodomy statutes are unconstitutional).

I thought of it again when I read this
""Absolutely. We've got Justice Kennedy writing decisions based upon international law, not the Constitution of the United States? That's just outrageous," DeLay told Fox News Radio."

Ah yes, there is this problem with boldness. Sometimes one makes a total fool of oneself. I also recall the time that the economist confidently predicted that Japanese firms would take over the production of microprocessors as they had taken over memories after some Japanese firm made a not quite patent infringing copy of the intel 8088 (this was after the introduction of the 80386).

In fact, while I wouldn't say that the Economist is totally utterly and humliatingly wrong more often than other journals of news and opinion, I would say that it is, from time to ttime, able to be absurdly self assured and self satisfied when it is inexplicably wrong and the truth is obvious. Often I think this is sincere ignorance not fake ignorance as in the conflation of a flat tax and a simple tax.

Yes the pattern of this post is deliberate following this outline.

p.s. The post is about the non-confirmation of Robert Bork and in no way implies any sort of prediction about the possible confirmation of anyone else whose last name begins with a B, nor is it a prediction about the survival of a government of anyone else whose name begins with a B. Such predictions would portare scalogna (invite misfortune) and expose this humble blogger to the risk of exemplifying that which he humbly mocks.

p.p.s. nor is it a prediction about the outcome of a vote of confidence on anyone else named B. I am not making any predictions here.


Shocking news. The CDC cuts its estimate of deaths caused by obesity in the USA by a factor of 14. And just below I was getting all obsequious in genuflecting before the superior scientific status of biology compared to economics.

I guess part of the lesson is that things people care about (people) are hard to study compared to bacteria and fruit flys. I'm not really amazed by the new estimate. The explanation seems to be that over weight (but not severely obese) people can protect themselves from the risks of obesity by controlling blood preassure, cholesterol and blood glucose with pills.

To me the most interesting thing about the article (and the reason I am blogging it) is that it covers a controversy on a very important scientific issue, and all four of the scientists named in the article are women. That's news too.


RJ waldmann hears RJ

this DeLong clipping spooked me because an economis friend of mine (Andrei Shleifer) calls me RJW or RJ for short and we used to have discussions like the one Angelica had with RJ all the time. Now we don't, because we live in different continents and he is very busy.

I am going to quote a lot. Then my comments will make it clear why I found reading this post a spooky experience. I should confess that I "earn" my living "working" as an economics professor. The second set of scare quotes reflects the fact that I personally am lazy. I know many economists (like Brad and Andrei) who work very hard.



RJ was not impressed. In fact, he coolly let me know that he regards economics as a quackish science, somewhere in between sociology and astrology in respectability. In other words, bullshit. Of course, I couldn't let that pass unchallanged.



[snip]



But this conversation haunted me. How is it possible for a guy like RJ to, for all intents and purposes, not believe in economics? He certainly is intelligent, and more importantly intellectually curious. He was even curious enough about economics at one point to take an intro to Econ class at college. Amherst College, which is among the best schools in this country, if I may say so myself. Yet despite the fact that he's a bright guy ready and willing to learn more about economics in one of the country's elite institutions, the class did not nurture his nascent interest. In fact, this introduction turned him against the whole subject so decisively that his has closed his mind.



[snip]



And the larger question is this: Why is economics, the intellectual discipline most closely tied to the prosperity in our society, so ignored and misunderstood? And what are the consequences of this state of being?

(Watch this space for some further rumination on these questions. Where did Econ 11 go wrong? What eventually caused me to change my mind? What can we do right in the future to encourage greater interest and understanding rather than derisiveness and dismissal?)



posted by Angelica

Angelica must have had an interesting discussion with RJ, but in her post she doesn't share it with us. The whole post is predicated on the assumption that RJ is wrong.

When she asks
"How is it possible for a guy like RJ to, for all intents and purposes, not believe in economics?" she assumes that it must not be because RJ is right. Maybe it's something wrong with him ? No "He certainly is intelligent, and more importantly intellectually curious. " Notice Angelica does not have similar respect for sociology, so it's not that she thinks it is obvious that if a lot of smart people have worked on something they must have accomplished a lot.

I personally have asked how the scientific standing of real business cycle theory differs from that of astrology, and I have not yet heard a halfway convincing answer.

She notes that "economics [is] the intellectual discipline most closely tied to the prosperity in our society" but does not seem to recognise that the importance of the object of the study does not imply that people have studied it successfully. Medicine is important too, but an intelligent and curious person should have had no respect for existing medical science in say 1700. Doctors were asking important questions, but they didn't have the answers yet.

She contrasts "understanding" and "derisiveness and dismissal." It is not true that people never deride and dismiss thought that they understand (see e.g. Brad on the labor theory of value).

This is the first time I have read battlepanda, so I don't have a clue as to the context of Angelica's post. I suppose the battlepanda readership has already demonstrated that they think that we economists have accomplished something already so she feels no need to counter RJ's arguments. Still it is disturbing to find no engagement whatsoever with the arguments of an intelligent friend who approached an issue with an open mind. I wonder why Angelica did not choose to present one scientific accomplishment of an economist. I don't think it is because she can't think of any.

I suspect that the distress she felt speaking to RJ is based on the fear of losing faith in economics. Biologists do not fear loss of faith, when they talk to creation scientists. I don't know, but I suspect that creation scientists feel it all the time.

I myself have a great deal of respect for a small fraction of economic research. Typically it is the research which has least to do with economic theory. It is all empirical research in which identifying assumptions are based on common sense and comprehensible and convincing to non-economists.

I personally am working on several pure economic theory projects. I would never claim that they are science or a more useful activity than blogging (which is why I never finish them).

I wonder how intelligent, curious, *serious* people can participate in the academic economics research effort.