Asymptotically we'll all be dead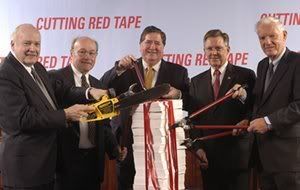 HOME
Feed
e-mail me
Angry Bear
Brad De Long's Semi Daily Journal
no more mister nice blog
Atrios
Mark Thoma
Matthew Yglesias
Michael Froomkin
Jim Henley
Glenn Greenwald
A Fistful of Euros
Benen and Hilzoy
Norwegianity
Jon Swift
my brother in law
formerly meta&meta
I Hans
Sour Grapes
fafblog:glofish central
voracious rationalist
archives 7/1/02 - 8/1/02 10/1/02 - 11/1/02 12/1/02 - 1/1/03 1/1/03 - 2/1/03 3/1/03 - 4/1/03 4/1/03 - 5/1/03 5/1/03 - 6/1/03 6/1/03 - 7/1/03 9/1/03 - 10/1/03 10/1/03 - 11/1/03 11/1/03 - 12/1/03 12/1/03 - 1/1/04 1/1/04 - 2/1/04 2/1/04 - 3/1/04 3/1/04 - 4/1/04 4/1/04 - 5/1/04 5/1/04 - 6/1/04 6/1/04 - 7/1/04 7/1/04 - 8/1/04 8/1/04 - 9/1/04 9/1/04 - 10/1/04 10/1/04 - 11/1/04 11/1/04 - 12/1/04 12/1/04 - 1/1/05 1/1/05 - 2/1/05 2/1/05 - 3/1/05 3/1/05 - 4/1/05 4/1/05 - 5/1/05 5/1/05 - 6/1/05 6/1/05 - 7/1/05 7/1/05 - 8/1/05 8/1/05 - 9/1/05 9/1/05 - 10/1/05 10/1/05 - 11/1/05 11/1/05 - 12/1/05 12/1/05 - 1/1/06 1/1/06 - 2/1/06 2/1/06 - 3/1/06 3/1/06 - 4/1/06 4/1/06 - 5/1/06 5/1/06 - 6/1/06 6/1/06 - 7/1/06 7/1/06 - 8/1/06 8/1/06 - 9/1/06 9/1/06 - 10/1/06 10/1/06 - 11/1/06 11/1/06 - 12/1/06 12/1/06 - 1/1/07 1/1/07 - 2/1/07 2/1/07 - 3/1/07 3/1/07 - 4/1/07 4/1/07 - 5/1/07 5/1/07 - 6/1/07 6/1/07 - 7/1/07 7/1/07 - 8/1/07 8/1/07 - 9/1/07 9/1/07 - 10/1/07 10/1/07 - 11/1/07 11/1/07 - 12/1/07 12/1/07 - 1/1/08 1/1/08 - 2/1/08 2/1/08 - 3/1/08 3/1/08 - 4/1/08 4/1/08 - 5/1/08 5/1/08 - 6/1/08 6/1/08 - 7/1/08 7/1/08 - 8/1/08 8/1/08 - 9/1/08 9/1/08 - 10/1/08 10/1/08 - 11/1/08 11/1/08 - 12/1/08 12/1/08 - 1/1/09 1/1/09 - 2/1/09 2/1/09 - 3/1/09 3/1/09 - 4/1/09 4/1/09 - 5/1/09 5/1/09 - 6/1/09 6/1/09 - 7/1/09 7/1/09 - 8/1/09 8/1/09 - 9/1/09 9/1/09 - 10/1/09 10/1/09 - 11/1/09 11/1/09 - 12/1/09 12/1/09 - 1/1/10 1/1/10 - 2/1/10 2/1/10 - 3/1/10 3/1/10 - 4/1/10 4/1/10 - 5/1/10 5/1/10 - 6/1/10 6/1/10 - 7/1/10 7/1/10 - 8/1/10 8/1/10 - 9/1/10 9/1/10 - 10/1/10 10/1/10 - 11/1/10 11/1/10 - 12/1/10 12/1/10 - 1/1/11 1/1/11 - 2/1/11 2/1/11 - 3/1/11 3/1/11 - 4/1/11 4/1/11 - 5/1/11 5/1/11 - 6/1/11 6/1/11 - 7/1/11 7/1/11 - 8/1/11 8/1/11 - 9/1/11 9/1/11 - 10/1/11 10/1/11 - 11/1/11 11/1/11 - 12/1/11 12/1/11 - 1/1/12 1/1/12 - 2/1/12 2/1/12 - 3/1/12 3/1/12 - 4/1/12 4/1/12 - 5/1/12 5/1/12 - 6/1/12 6/1/12 - 7/1/12 7/1/12 - 8/1/12 8/1/12 - 9/1/12 9/1/12 - 10/1/12 10/1/12 - 11/1/12 11/1/12 - 12/1/12 12/1/12 - 1/1/13 1/1/13 - 2/1/13 2/1/13 - 3/1/13 3/1/13 - 4/1/13 4/1/13 - 5/1/13 5/1/13 - 6/1/13
Friday, August 19, 2005

Spam Watch

Don't just delete it learn from it. In 2000 I decided that the US economy was in trouble because the "pre-approved credit card" spam turned into "consolidate your debt spam." Since then, the main thing I've learned from spam is that someone out there is very dumb. I hope it is the spammers. I mean does anyone fall for this

"Dear PayPal UserAs part of our security measures, we regularly screen activity in the PayPal system. For your protection, we have limited access to your account until additional security measures can be completed. We apologize for any inconvenience this may cause.
--------------------------------------------------------------------------------
Why is my account access limited?

Your account access has been limited for the following reason(s):


June 06, 2005: Our system requires further account verification.

(Your case ID for this reason is PP-74-627-092)

[snip]


Please click the following link to proceed PayPal verify procedure.

https://paypal.com/us/cgi-bin/webscr?login&login_restore_access=1115341654



AOL Users click Here to continue.


--------------------------------------------------------------------------------


Thank you for using PayPal!
The PayPal Team"

Note the spam did not arrive the the e-mail address I gave pay pal. This means that the spam scammers are e-mailing random e-mail addresses. Click the link (don't give them your paypal account information ... I know none of the few people who read this blog are dumb but safety first). Among the irritating semi spams I get are the dozens of warnings from PayPal about this scam. The URL redirects. Eudora (not the latest version of not the latest program) explicitly warns me.

Still it's not as obvious as the old favorite Mobuto's widow scam which now has a new accent. Today I got an e-mail from the personal treasurer of the jailed ex CEO of Yukos.

"Dear friend,


I am Mr. Alexei Zakharenko a personal treasurer to Mikhail Khodorkovsky the Richest man in Russia and owner of the following companies: Chairman CEO: YUKOS OIL (Russian Largest Oil Company) Chairman CEO: Menatep SBP Bank (A well reputable financial institution with it's Branches all over the world).


SOURCE OF FUNDS:I have a profiling amount in an excess of US$100.5M, which I seek your Partnership in accommodating for me. You will be rewarded with 4% of The total sum for your partnership. Can you be my partner on this?"


I'd say it is not a good sign for Russia that crooks think that dishonest dumb people think that Russia is a plausible source of money to be laundered. I fear dishonest dumb people control the world.