Asymptotically we'll all be dead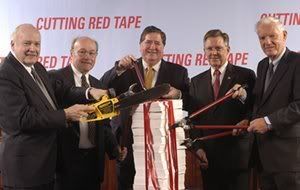 HOME
Feed
e-mail me
Angry Bear
Brad De Long's Semi Daily Journal
no more mister nice blog
Atrios
Mark Thoma
Matthew Yglesias
Michael Froomkin
Jim Henley
Glenn Greenwald
A Fistful of Euros
Benen and Hilzoy
Norwegianity
Jon Swift
my brother in law
formerly meta&meta
I Hans
Sour Grapes
fafblog:glofish central
voracious rationalist
archives 7/1/02 - 8/1/02 10/1/02 - 11/1/02 12/1/02 - 1/1/03 1/1/03 - 2/1/03 3/1/03 - 4/1/03 4/1/03 - 5/1/03 5/1/03 - 6/1/03 6/1/03 - 7/1/03 9/1/03 - 10/1/03 10/1/03 - 11/1/03 11/1/03 - 12/1/03 12/1/03 - 1/1/04 1/1/04 - 2/1/04 2/1/04 - 3/1/04 3/1/04 - 4/1/04 4/1/04 - 5/1/04 5/1/04 - 6/1/04 6/1/04 - 7/1/04 7/1/04 - 8/1/04 8/1/04 - 9/1/04 9/1/04 - 10/1/04 10/1/04 - 11/1/04 11/1/04 - 12/1/04 12/1/04 - 1/1/05 1/1/05 - 2/1/05 2/1/05 - 3/1/05 3/1/05 - 4/1/05 4/1/05 - 5/1/05 5/1/05 - 6/1/05 6/1/05 - 7/1/05 7/1/05 - 8/1/05 8/1/05 - 9/1/05 9/1/05 - 10/1/05 10/1/05 - 11/1/05 11/1/05 - 12/1/05 12/1/05 - 1/1/06 1/1/06 - 2/1/06 2/1/06 - 3/1/06 3/1/06 - 4/1/06 4/1/06 - 5/1/06 5/1/06 - 6/1/06 6/1/06 - 7/1/06 7/1/06 - 8/1/06 8/1/06 - 9/1/06 9/1/06 - 10/1/06 10/1/06 - 11/1/06 11/1/06 - 12/1/06 12/1/06 - 1/1/07 1/1/07 - 2/1/07 2/1/07 - 3/1/07 3/1/07 - 4/1/07 4/1/07 - 5/1/07 5/1/07 - 6/1/07 6/1/07 - 7/1/07 7/1/07 - 8/1/07 8/1/07 - 9/1/07 9/1/07 - 10/1/07 10/1/07 - 11/1/07 11/1/07 - 12/1/07 12/1/07 - 1/1/08 1/1/08 - 2/1/08 2/1/08 - 3/1/08 3/1/08 - 4/1/08 4/1/08 - 5/1/08 5/1/08 - 6/1/08 6/1/08 - 7/1/08 7/1/08 - 8/1/08 8/1/08 - 9/1/08 9/1/08 - 10/1/08 10/1/08 - 11/1/08 11/1/08 - 12/1/08 12/1/08 - 1/1/09 1/1/09 - 2/1/09 2/1/09 - 3/1/09 3/1/09 - 4/1/09 4/1/09 - 5/1/09 5/1/09 - 6/1/09 6/1/09 - 7/1/09 7/1/09 - 8/1/09 8/1/09 - 9/1/09 9/1/09 - 10/1/09 10/1/09 - 11/1/09 11/1/09 - 12/1/09 12/1/09 - 1/1/10 1/1/10 - 2/1/10 2/1/10 - 3/1/10 3/1/10 - 4/1/10 4/1/10 - 5/1/10 5/1/10 - 6/1/10 6/1/10 - 7/1/10 7/1/10 - 8/1/10 8/1/10 - 9/1/10 9/1/10 - 10/1/10 10/1/10 - 11/1/10 11/1/10 - 12/1/10 12/1/10 - 1/1/11 1/1/11 - 2/1/11 2/1/11 - 3/1/11 3/1/11 - 4/1/11 4/1/11 - 5/1/11 5/1/11 - 6/1/11 6/1/11 - 7/1/11 7/1/11 - 8/1/11 8/1/11 - 9/1/11 9/1/11 - 10/1/11 10/1/11 - 11/1/11 11/1/11 - 12/1/11 12/1/11 - 1/1/12 1/1/12 - 2/1/12 2/1/12 - 3/1/12 3/1/12 - 4/1/12 4/1/12 - 5/1/12 5/1/12 - 6/1/12 6/1/12 - 7/1/12 7/1/12 - 8/1/12 8/1/12 - 9/1/12 9/1/12 - 10/1/12 10/1/12 - 11/1/12 11/1/12 - 12/1/12 12/1/12 - 1/1/13 1/1/13 - 2/1/13 2/1/13 - 3/1/13 3/1/13 - 4/1/13 4/1/13 - 5/1/13 5/1/13 - 6/1/13
Saturday, June 05, 2004

Billmon agrees with Perle !!

That the story about why the US knows that Iran knows that we broke their code is crazy. The story "the Iranian official apparently did not immediately believe Mr. Chalabi, because he sent a cable back to Tehran detailing his conversation with Mr. Chalabi"

Perle said "The whole thing hinges on the idea that the Baghdad station chief of the MOIS commits one of the most amazing trade craft errors I've ever heard of,"

I agree with both of them, it does sound very very odd. However, as Josh Marshall (among others) notes, no one who has access to the facts is willing to defend Chalabi.

There are a number of possible explanations

The Baghdad station chief of the MOIS has a Bush administration level of competence (and hey might be looking for a new job).

The Iranians decided to discredit Chalabi (not clear why they would bother given how friendly he was trying to be and how fast his star was setting already).

The CIA has finally managed some semi competent wickedness agaist the not yet incarcerated (about time).

George Bush's gut suddenly told him that Chalabi was no good (the ungratefulness might have ticked him off) and the case against Chalabi is being investigated with the same open mindedness and care as the WMD intelligence.

My favorite tinfoil hat theory is that the "story" is pure patriotic misinformation and that the US knows for some other reason. It goes like this.
MOIS has more than one code. We broke one code and Chalabi told them. The US learned this from a human source in MOIS. The Baghdad MOIS station chief used another code. To protect the source, the officially leaked US line is that we decoded that message. This also causes them to be worried about unbroken codes gumming up their operation some.

An important aspect of the case is that the leak that Chalabi is suspected would appear to damage US national security as noted by Kleiman, Walter Pincus and Dana Priest and me. Going to at least five news sources with this appears to be carrying bureaucratic infighting to Plame outing like levels.

It would be less extreme if the US had reason to suspect that the Iranians knew we knew they knew we had the code. It is leaked that they checked by talking about Iraqi WMD with the broken code. This is clumsy but makes the broken-ness a pretty open secret.

The second leak would be much less extreme if the leaked explanation for how we found out is a lie.

I don't really believe this last hypothesis but it does answer two questions.