Asymptotically we'll all be dead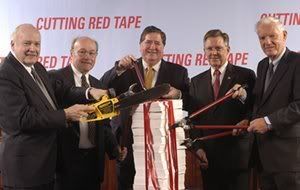 HOME
Feed
e-mail me
Angry Bear
Brad De Long's Semi Daily Journal
no more mister nice blog
Atrios
Mark Thoma
Matthew Yglesias
Michael Froomkin
Jim Henley
Glenn Greenwald
A Fistful of Euros
Benen and Hilzoy
Norwegianity
Jon Swift
my brother in law
formerly meta&meta
I Hans
Sour Grapes
fafblog:glofish central
voracious rationalist
archives 7/1/02 - 8/1/02 10/1/02 - 11/1/02 12/1/02 - 1/1/03 1/1/03 - 2/1/03 3/1/03 - 4/1/03 4/1/03 - 5/1/03 5/1/03 - 6/1/03 6/1/03 - 7/1/03 9/1/03 - 10/1/03 10/1/03 - 11/1/03 11/1/03 - 12/1/03 12/1/03 - 1/1/04 1/1/04 - 2/1/04 2/1/04 - 3/1/04 3/1/04 - 4/1/04 4/1/04 - 5/1/04 5/1/04 - 6/1/04 6/1/04 - 7/1/04 7/1/04 - 8/1/04 8/1/04 - 9/1/04 9/1/04 - 10/1/04 10/1/04 - 11/1/04 11/1/04 - 12/1/04 12/1/04 - 1/1/05 1/1/05 - 2/1/05 2/1/05 - 3/1/05 3/1/05 - 4/1/05 4/1/05 - 5/1/05 5/1/05 - 6/1/05 6/1/05 - 7/1/05 7/1/05 - 8/1/05 8/1/05 - 9/1/05 9/1/05 - 10/1/05 10/1/05 - 11/1/05 11/1/05 - 12/1/05 12/1/05 - 1/1/06 1/1/06 - 2/1/06 2/1/06 - 3/1/06 3/1/06 - 4/1/06 4/1/06 - 5/1/06 5/1/06 - 6/1/06 6/1/06 - 7/1/06 7/1/06 - 8/1/06 8/1/06 - 9/1/06 9/1/06 - 10/1/06 10/1/06 - 11/1/06 11/1/06 - 12/1/06 12/1/06 - 1/1/07 1/1/07 - 2/1/07 2/1/07 - 3/1/07 3/1/07 - 4/1/07 4/1/07 - 5/1/07 5/1/07 - 6/1/07 6/1/07 - 7/1/07 7/1/07 - 8/1/07 8/1/07 - 9/1/07 9/1/07 - 10/1/07 10/1/07 - 11/1/07 11/1/07 - 12/1/07 12/1/07 - 1/1/08 1/1/08 - 2/1/08 2/1/08 - 3/1/08 3/1/08 - 4/1/08 4/1/08 - 5/1/08 5/1/08 - 6/1/08 6/1/08 - 7/1/08 7/1/08 - 8/1/08 8/1/08 - 9/1/08 9/1/08 - 10/1/08 10/1/08 - 11/1/08 11/1/08 - 12/1/08 12/1/08 - 1/1/09 1/1/09 - 2/1/09 2/1/09 - 3/1/09 3/1/09 - 4/1/09 4/1/09 - 5/1/09 5/1/09 - 6/1/09 6/1/09 - 7/1/09 7/1/09 - 8/1/09 8/1/09 - 9/1/09 9/1/09 - 10/1/09 10/1/09 - 11/1/09 11/1/09 - 12/1/09 12/1/09 - 1/1/10 1/1/10 - 2/1/10 2/1/10 - 3/1/10 3/1/10 - 4/1/10 4/1/10 - 5/1/10 5/1/10 - 6/1/10 6/1/10 - 7/1/10 7/1/10 - 8/1/10 8/1/10 - 9/1/10 9/1/10 - 10/1/10 10/1/10 - 11/1/10 11/1/10 - 12/1/10 12/1/10 - 1/1/11 1/1/11 - 2/1/11 2/1/11 - 3/1/11 3/1/11 - 4/1/11 4/1/11 - 5/1/11 5/1/11 - 6/1/11 6/1/11 - 7/1/11 7/1/11 - 8/1/11 8/1/11 - 9/1/11 9/1/11 - 10/1/11 10/1/11 - 11/1/11 11/1/11 - 12/1/11 12/1/11 - 1/1/12 1/1/12 - 2/1/12 2/1/12 - 3/1/12 3/1/12 - 4/1/12 4/1/12 - 5/1/12 5/1/12 - 6/1/12 6/1/12 - 7/1/12 7/1/12 - 8/1/12 8/1/12 - 9/1/12 9/1/12 - 10/1/12 10/1/12 - 11/1/12 11/1/12 - 12/1/12 12/1/12 - 1/1/13 1/1/13 - 2/1/13 2/1/13 - 3/1/13 3/1/13 - 4/1/13 4/1/13 - 5/1/13 5/1/13 - 6/1/13
Friday, February 27, 2004

The Amateur Lawyer

I am still thinking about the proposed amendment

"Marriage in the United States shall consist only of the union of a man and a woman. Neither this Constitution or the constitution of any state, nor state or federal law, shall be construed to require that marital status or the legal incidents thereof be conferred upon unmarried couples or groups."

Now I wonder if the second sentence implies state constitutions can not be construed as implying that All of the legal incidents of marriage be conferred upon unmarried couples. If so, the second sentence would add little to the first.


The Massachusetts supreme judicial court might just say that all, but one, of the incidents had to be conferred on request to same gender couples who wished to form a civil union. Say all except the requirement to file tax returns jointly or as married filing separately. That would discriminate against opposite gender couples, but the court could say that opposite gendered couples too must be allowed to enter into civil unions and that currently married couples must be allowed a taxpayer funded no fault divorce.

I suppose the second sentence would mean that no law can require that any of the legal incidents of marriage be extended to unmarried couples or groups. Now that would add quite a bit to the first sentence. Many laws refer to "next of kin" which means spouse if there is one and otherwise someone else. Laws referring to next of kin extend some of the legal incidents of marriage to groups other than a married couple (right to make health related decisions for an unconscious patient, inheritance in the absence of a will etc etc). Would they all be unconstitutional ? Does that mean (in the vanishingly unlikely case that the amendment is passed and ratified) that whenever a single person dies without a will, the money goes to the government. Let's welcome the inheritance tax back, but this time it would be only for the non rich not only for the very rich.

Another legal incident of marriage is the right to refuse to reveal conversations letters etc. Such a right is also applied to the unmarried couple of a defendant and his lawyer. Would the amendment make attorney client confidentiality unconstitutional ?


I don't know and I don't want to find out.

One thing is clear; the word "construed" adds nothing and removes nothing. It might give some people the impression that the second sentence is aimed at judicial activism and not at legislation as such, but that is silly. Even if you know judicial activism when you see it, you can't define it and certainly not with the single word construed.